July 4, 2017
The Promise of Accountability
At least once in a while, each of us experiences the frustration of forgetting a password or showing up at customs without an ID. More worryingly still, millions of people lose money and private data every year as victims of identity theft.
Security experts point to face recognition as an easy-to-use and natural solution to these troubles. After all, humans themselves routinely identify each other by facial features.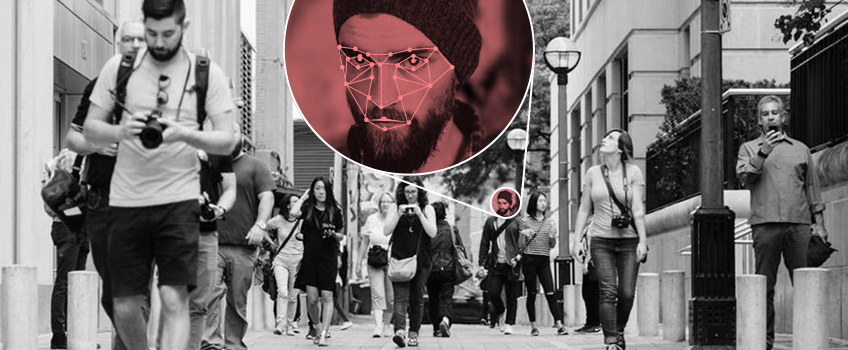 The known applications of face recognition today extend from automatic photo tagging in social media to professional solutions like Suprema's FaceStation that process thousands of faces at a time with astonishing speed and accuracy.
In a world that is continuously getting more connected and vulnerable, the ability of such systems to effectively put a name to a face can help oppose serious threats as well as create significant value for businesses.
Business Applications of Face Recognition
Biometric Surveillance
The nature of intel provided by face recognition makes the technology an invaluable asset to police and military organizations. The combination of powerful algorithms and large curated databases is widely used for monitoring high-value areas, singling out suspects in a crowd, preventing bank robberies, locating prison inmates, and countering terrorism.
In the period of 2016-2022, retail is expected to emerge as the fastest growing sector for face recognition adoption. Some of the world's largest retail chains, Walmart and Saks, have already trialed face recognition systems as a tool against repeat shoplifters. Once the faces of such offenders are saved to the database, the system can detect them the moment they pass the threshold.
Similar solutions allow casinos to offer better services to VIPs while keeping out unwelcome patrons.
ID Management
Face recognition has proved extremely valuable for identity verification in situations that previously required passwords or IDs: entering the workplace, completing financial transactions, registering voters, flight boarding, distributing social benefits, and more.
People need little instruction for using such systems as virtually no close contact between man and machine is required. This also makes the equipment easier to maintain in order.
Workforce Management
More and more organizations are relying on face recognition to track employee attendance and schedule, but the tech is capable of more than the clock-in/clock-out routine.
Modern workforce management systems integrate face recognition to calculate payroll, boost productivity, or even assess job satisfaction (with facial expression recognition added into the mix). This month Hitachi announced a breath analyzer that uses face recognition to help Japanese taxi services ensure their drivers comply with strict anti-alcohol policies.
Education
Just as with workforce management, educational institutions can use face recognition systems to track student attendance. However, it's in remote education that the value of the technology truly shines.
In a bid to boost the effectiveness of their eLearning programs, the Paris School of Business will be trialing to monitor student attention during video classes. Using the student's webcam to analyze eye movements and facial expressions, the solution intelligently determines lapses in attention and quizzes the student on the material he or she supposedly missed.
In the U.S. a number of companies are adding facial recognition to proctoring solutions to keep remote students honest during online exams.
Missing People
Face recognition is making waves around the world as an effective tool for finding missing persons and victims of human trafficking.
The thought leader here is China's No.1 search engine Baidu, the developer of a powerful Baidu Xunren platform that already helped locate a number of individuals, even those kidnapped as children years ago.
Besides, facial recognition algorithms can be rewired to discover missing pets.
Privacy Implications and Legal Context
Just as any biometric technology, face recognition is tied with debates on data privacy.
Improperly secured biometric data can be stolen, and curbing the ensuing damage is more tricky than resetting a password. On a different note, civil rights advocates warn that the rapid enhancement of face recognition software and hardware will soon eliminate any barriers to nationwide surveillance conducted without the subjects' knowledge.
In the U.S., home to some of the world's largest tech corporations, just three out of 50 states have introduced biometric privacy laws as of June 2017. This effectively makes privacy protections, such as encryption, breach precautions, and regular data purging, a voluntary measure in the rest of the country.
Around the rest of the world biometric legislation varies greatly, from detailed new additions to outdated regulations enacted over a decade ago.
The Balancing Act
From airports to shops to mobile devices, face recognition keeps penetrating our lives and solving our problems with enviable efficiency. As new applications keep cropping up across different spheres and verticals, it is clear that the technology is here to stay.
At the same time, it is up to legislators, technology providers, and the public to find common ground and promote responsible implementation of face recognition systems in the future.