November 23, 2017
Second screening is a hot trend. According to the Consumer Technology Association, 88% of millennials tend to enhance their first-screen TV experience with another device, usually a smartphone. For example, tennis fans use mobile apps to check for player stats, place bets, or post on social media.
It stands to reason that marketers are capitalizing on this trend to promote their video content. If you want to keep up and successfully compete for eyeballs — think big. By adding advanced functionality to your tennis app, you'll make it a second screen of choice and obtain an array of benefits.
User engagement

Tennis is a sport evoking a wealth of different emotions. However, when a match lacks wow shots or suspense, users may turn to another device. To become the go-to second screen, your app should have the features listed below.
1. Live chatting
All the Grand Slam (GS) mobile apps boast live blogs with instant updates on current matches and interviews. Once users get bored with the game they are following on TV, they can check an app for live scores or commentary. Quite a useful option, isn't it?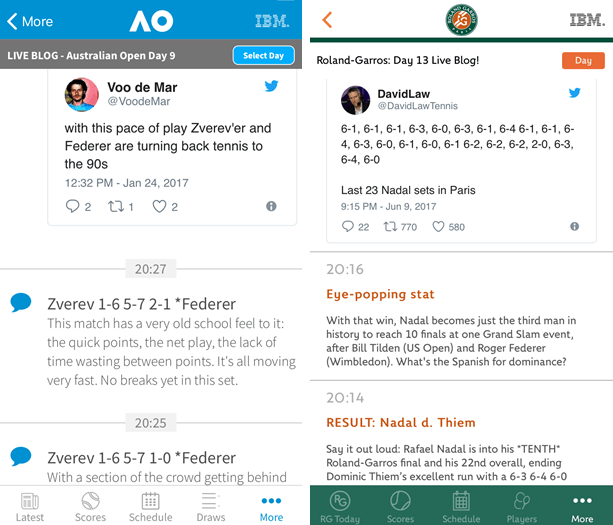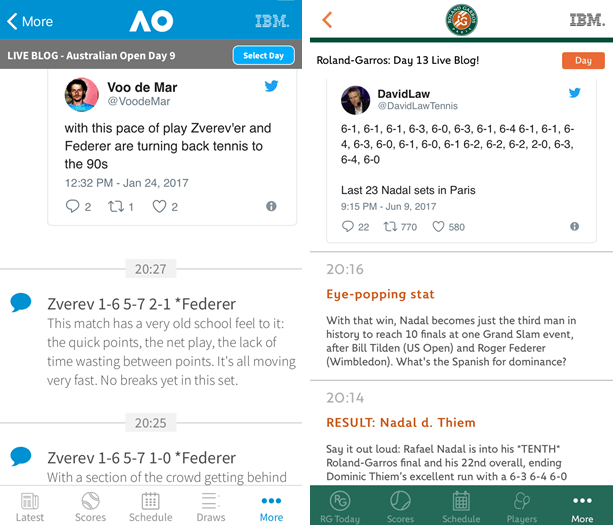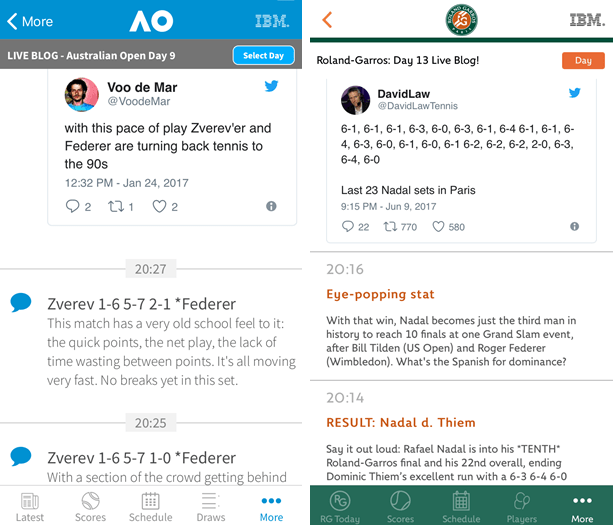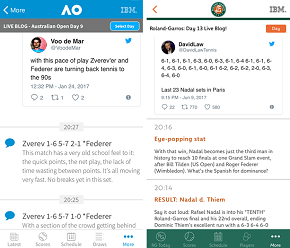 But what about sharing emotions and thoughts in real time? Social networks, being the major second-screen trend certainly address that. To avoid losing eyeballs during the broadcast and engage spectators in real-time discussions on any match, equip your app with live chat functionality.
In addition, integrate your app with social media to let users share their comments on Facebook or Twitter, if they want to.
2. Fan contests
There's no better way to improve a second-screen experience than to allow fans to receive a free ticket for an upcoming rivalry or win a subscription to access an extensive library of live matches during the event.
Entertain viewers by holding contests, such as "Make your forecast" (for winners or final scores), "Guess the player", "Create your story" (using the photos and videos made during the tournament), and more.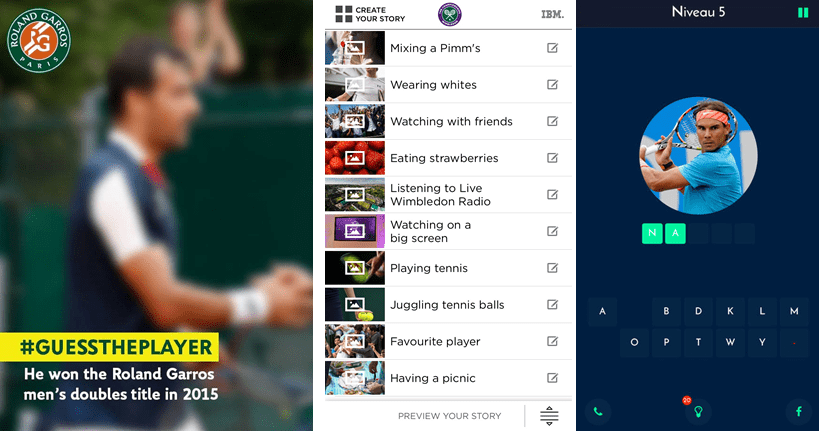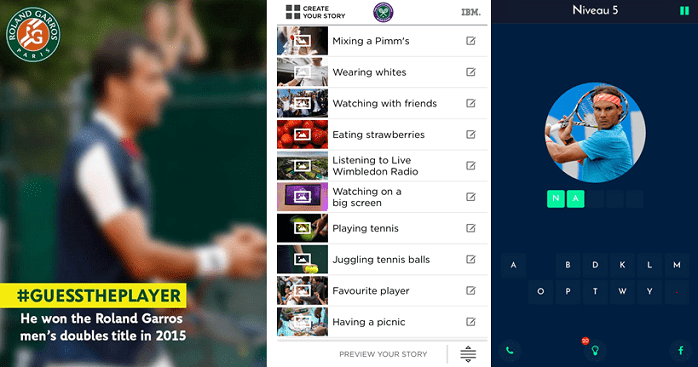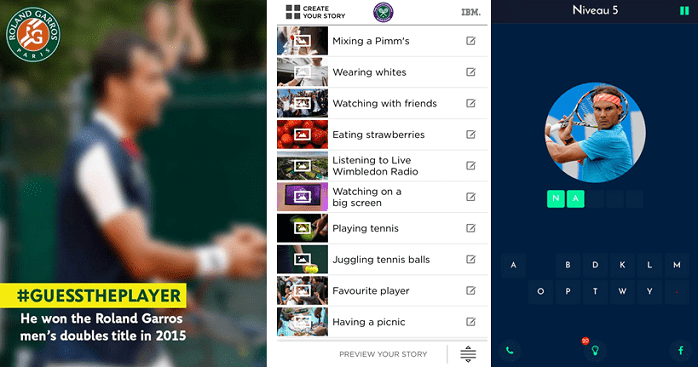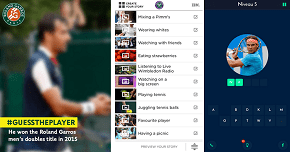 3. Online betting
As a finishing touch, let your spectators voice their forecasts. If your app boasts a live betting feature, tennis fans can effectively use commercial breaks to predict game, set, or match outcomes and earn money.
Pro tip: before introducing this feature, make sure your app had successfully undergone load testing and is able to support a large number of concurrent users.
Personalization

Personalized offerings are a recipe for enhancing user experience. Spectators will be delighted if you address their needs by providing the following app features.
1. Favorites
You will hardly find a tennis fan who doesn't have players they keep a close eye on. Turn your mobile app into a tool that will never let viewers lose sight of their favorites.
No matter the match they are watching on the main screen, give them fresh info on the selected players, countries, or events (singles, doubles, or mixed). Think recent news, pictures, videos, or social media mentions.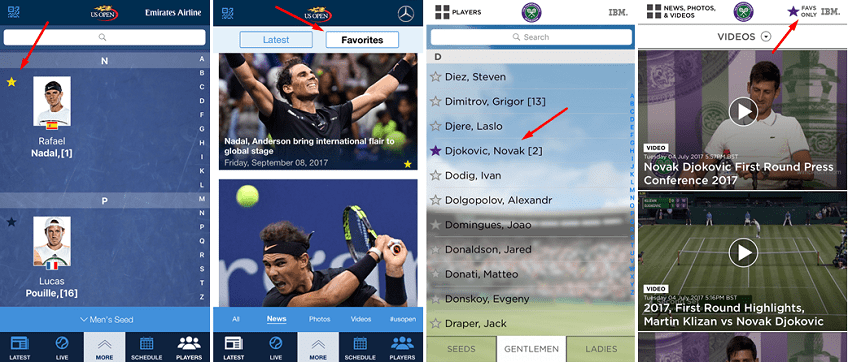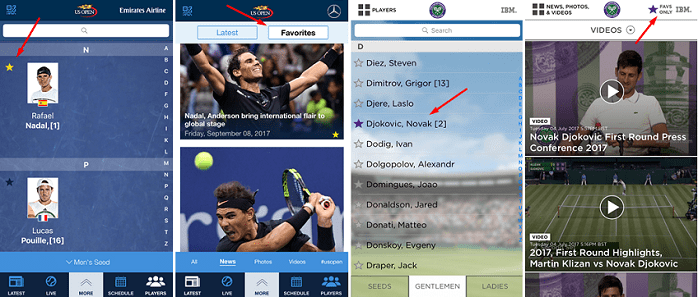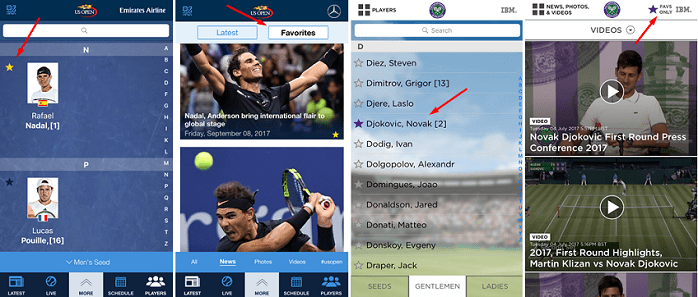 In addition, empower fans to change settings and get push notifications whenever a match with their favourite player starts or is rescheduled, or when fresh related content becomes available.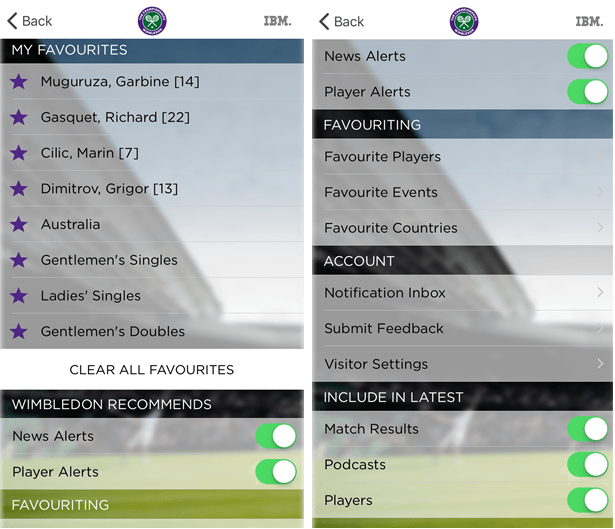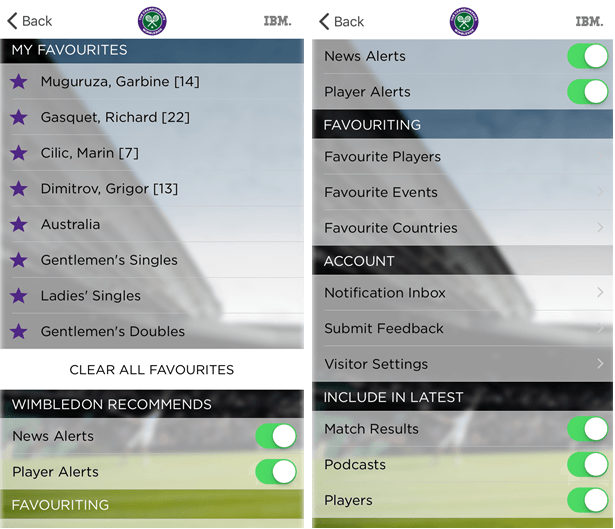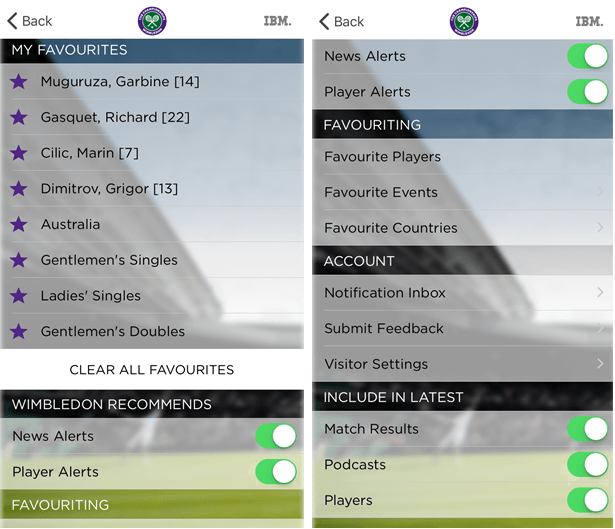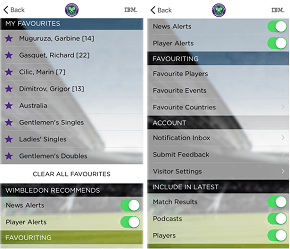 2. Personalized calendar
Grand Slams usually teem with five-set thrillers and dark horses always willing to upset seeded players. So if an upcoming rivalry seems attractive but your users didn't mark its participants as favorites, allow them to add this match to the calendar.
Such functionality kills two birds with one stone. First, spectators are spared the need to expand the list of favorites due to one single meeting. Second, they won't miss the match of the day thanks to adjustable alerts (on time or a few minutes before the meeting).
3. Smart search
While watching a TV match, viewers may need info on the next scheduled meeting or shopping options. But many tennis apps lack a search bar on the home screen, forcing fans to examine every single option on the menu. Improve a second-screen experience by enabling advanced search functionality to help spectators quickly find relevant info.
You can also take it up another notch by implementing in-app chatbots designed to provide intelligent responses to user queries.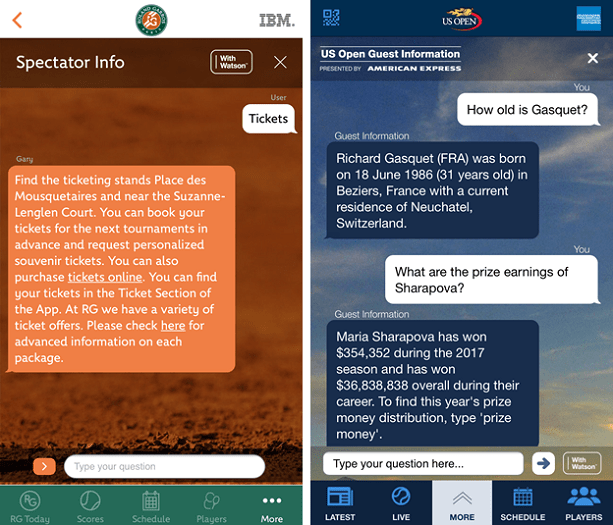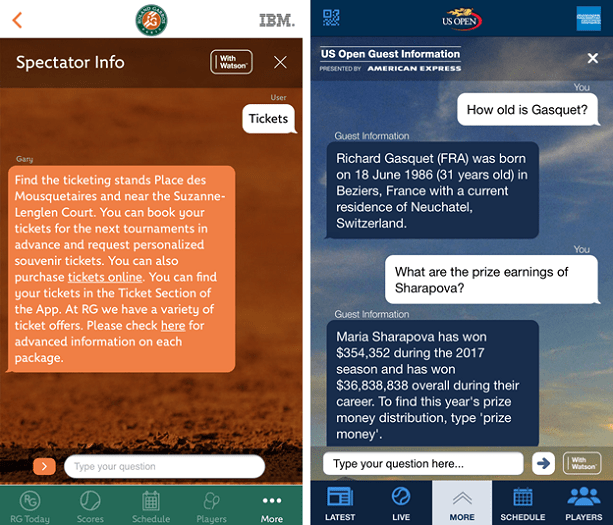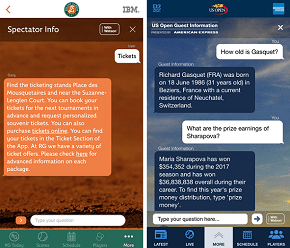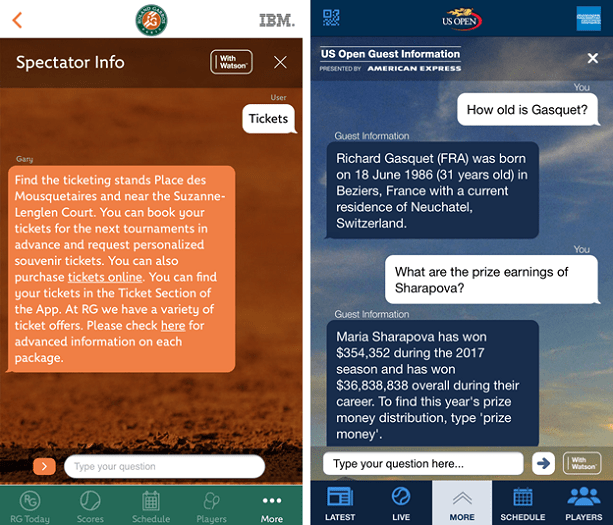 User education and brand recognition
Grand Slam tournaments always gather thousands of spectators. Turn them into avid fans of your app by offering valuable info.
1. Media content
Once viewers select their favorite players, let them know literally everything about those athletes. In-app news, photos, videos, and social walls are okay, but think out of the box.
Harness artificial intelligence to track the mentions of a particular sportsman on the Internet and aggregate those news feeds. Moreover, enable social networks integration and allow users to read the player's latest posts without leaving the app.
Another way to attract more eyeballs is to provide 360-degree videos that will give fans a better picture of training sessions.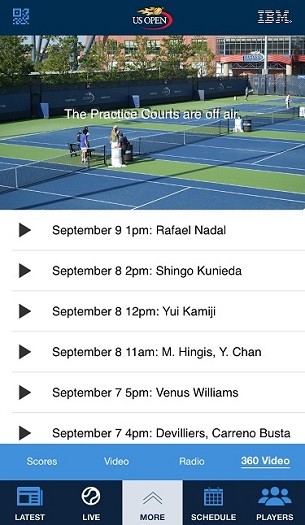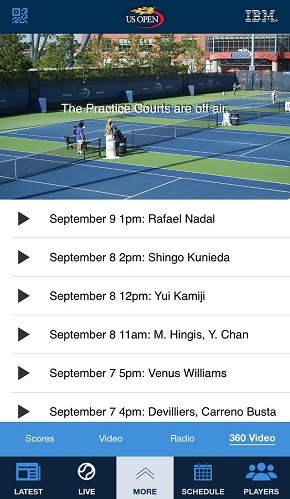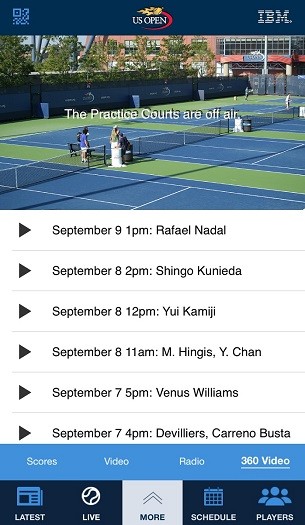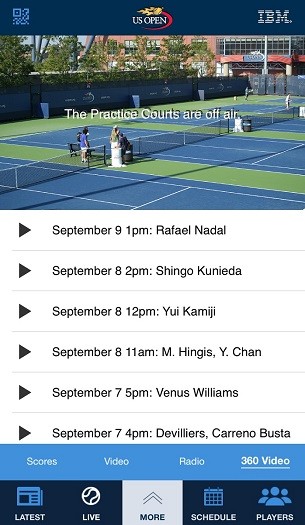 2. Head-to-head
Stats on a particular player or match aren't a novelty, and you won't surprise tennis fans with the info on first serve points won or distance covered. But you'll hit the spot if your mobile app allows checking head-to-head.
Mere numbers (Nadal 23 — 15 Federer) are not enough. Viewers should be able to find any rivalry and details on every single match played (event, year, and score).
3. Online shopping
Have you ever wanted to get your hands on the player outfit you see on TV? How about those Roland Garros umbrellas that appear so often due to lack of court roofs?
Rest assured most spectators would have the same wish. Let users shop online for branded items during TV matches, and they will thank you for it.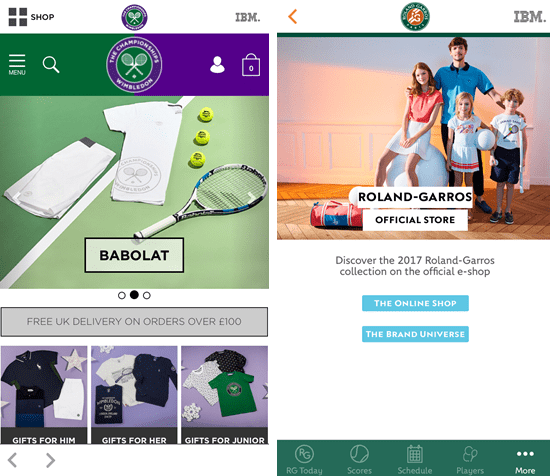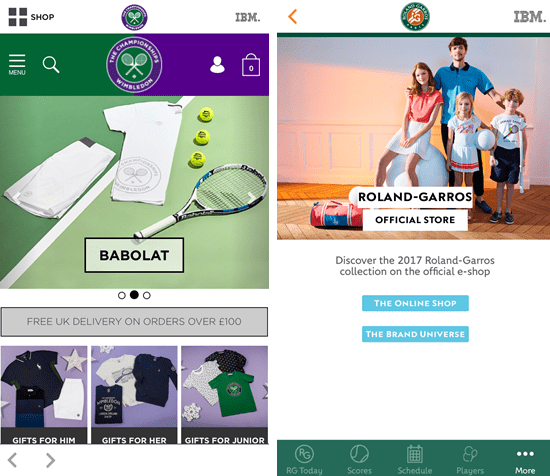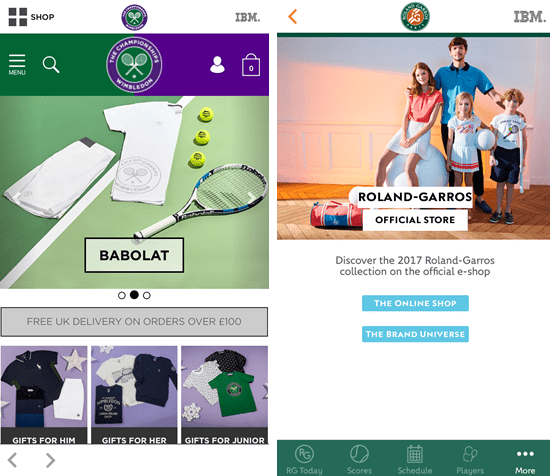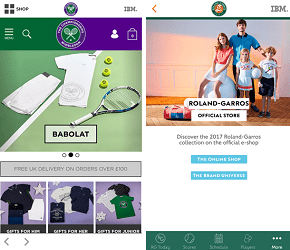 If you decide to raise the ante, embrace the power of image recognition technology so that users could snap any item they noticed on TV and find it on your store.
Ready to embark on your second screen adventure?

Second-screen apps are poised to change the way people watch tennis. And if you take advantage of this trend, marketing benefits won't be long in coming. You'll be able to engage users, provide a personalized experience, and increase brand awareness.
However, creating a great tennis app may be a challenge from a technical point of view, making it key to seek seasoned experts in custom mobile app development. You may ask them to use the ideas featured in this article or come up with your own to turn your tennis app into a second screen of choice.
Top image credit: The Mirror