August 13, 2013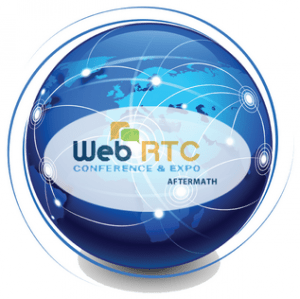 Just a Few Quick Facts about the Technology and the Event
WebRTC is a free, open project that enables web browsers with Real-Time Communication (RTC) capabilities via simple JavaScript APIs. It was open sourced by Google in May 2011.
Nowadays the buzz around the technology and opportunities it offers us is getting bigger and bigger.
Co-founder & CTO at Oxagile Sergey Marchuk had an opportunity to participate in both of WebRTC conferences in US up to now.
First conference took place in November last year in San Francisco (CA) and another one took place just last month in Atlanta (GA).
According to him the conference is gaining more traction and the number of its visitors has doubled since then.
There is plenty of news and articles about this technology, but for the first time at WebRTC Expo & Conference in Atlanta demo versions of ready-made products using WebRTC technology were shown. Still, what's missing for WebRTC community is a single unified technical resource where all technical info is accumulated.
First-Hand Opinion from Sergey Marchuk, Oxagile CTO
Sergey Marchuk took the time to answer our questions.
I: Are there any systems, ready-built products based on WebRTC technology, today that can be customized and used?
Sergey: Yes, sure, there are already existing systems that can be used on your PC to join a conference without downloading and installing any additional tools. This year's conference featured 35 companies, which already demoed their products to the community.
I can't but mention such headliner products as Bistri, awarded with the Easiest to Apply Top Prize at this year's WebRTC Conference & Expo, and Solaborate, the company that wowed everyone with its real-time social collaboration hub for tech community and nailed down Best in Show award.
And there are many more companies kindled with the idea of RTC on the web, we'll see what they will come up with in the near future.
I: How successful are the startups building products using WebRTC tools?
Sergey: Yes, there are a few successful startups building products using WebRTC technology.
But, in my opinion it is much toil to build a WebRTC solution from ground-up and then to market it as a totally new product, at the same there are many more opportunities for full-cycle software development companies with a reputation in IP video development market in applying WebRTC tools to their existing conference products as an additional endpoint.
That's a great feature and this approach was PR-ed a lot at the Conference in Atlanta.
I: How did you find the WebRTC Expo & Conference in Atlanta?
Sergey: I have quite a mixed feeling about it. The growing interest around the technology itself, the increased number of participants, visitors and startups as well as first demo versions of WebRTC products is a good sign and proves that we are moving in the right direction of staying at the technological edge in software development.
But on the other hand, Google's Keynote was quite a disappointment. Unfortunately, Google's Technical Lead Justin Uberti was missing this time. Instead of him, Google Keynote was hosted by the Product Manager, who delivered well-known, stale facts about the technology and the speech turned out to be boring. Other sessions were more promising.