October 20, 2011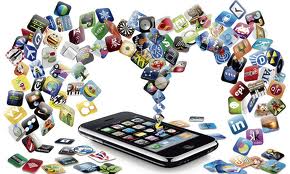 At present the range of IT development services has expanded a lot: from simple web applications to video mobile apps.
There are several tools for including video into Android applications: Native App, Web App, and AIR video player compiled in the Flash App. Now, let's talk a bit about the Web App.
Web App is a special way of developing and deploying Android applications. The main idea of this method is in creating the application cover reflecting specially prepared web content.
The Web App is a special browser based on the WebView element, the logic of the browser performance and its layout are defined by mobile application development.
The possibility of introducing HTML5 and Flash video player into the user's interface is an important peculiarity of Android video application development. If you already have a video player already used on the website, you can easily adapt it according to the screen size of the Android device. Although, one shouldn't forget about the adaptation of the control tools to the capabilities of various devices – smartphone and tablet user's apply fingers for managing the device and not the mouse.
Using web applications is a very effective way of supporting all the range of new platforms (smartphones, tablets and even TV). One should mention one difficulty – the necessity of time-consuming optimization of web applications for more convenient usage of the application by users in case of slow Internet connection (dynamic content upload).
Advantages:
Speed and simplicity of development
Using existing web development experience
Application interface flexibility – server HTML makeup
Continuity of video player design
Effective usage of the existing video library
Additional cross-platform character of HTML
Disadvantages:
Peculiarities of Flash Player performance under Android OS
A user may not have Flash Player
Limitation of the supported video formats