February 7, 2013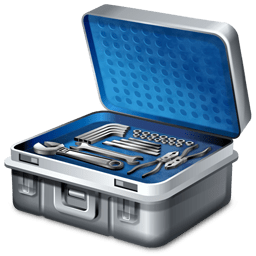 The mobile development is thriving, new apps appear daily.
Some are nice and even fabulous, while others add to the pile of useless garbage at app repositories and users' gadgets.
The most prudent iPhone app development experts and Android app developer companies, though satisfied with the present success are casting a cautious look in the future trying to predict the plausible trends in the field and tendencies at the market.
Some seers are more experienced than others as, for example, Gartner, one of the leading research agencies, is. Not long ago it issued a report on the future of mobile application development.
The essence of the report can be described in the following way: the best way to develop mobile apps is not to develop mobile apps. At first glance the assumption may seem quite provocative and devoid of any sense. However, nowadays distinctions between different kinds of apps do become rather vague and uncertain proclaiming the new way of mobile and web app development.
The UI seems to be the subject of the greatest alterations, shifting the app from the focus of a user's attention to its periphery, making it just a provider of a useful function. The main intention of a developer in 3-5 years will be not to provide an app which fully engages users but to deliver the one which mostly serves not entertains. Poor advertisers! Thus, other modes of input, for example, a voice one, will be given a green light, while multiple modes of input as well as an automatic shift between them will be a serious advantage.
Wearables and connectables are also given some attention. So, people seem to turn into living batteries of their favorite gadgets powering them when jogging in the evening, for example. The battery life issue will be solved but it seems terrifyingly close to the Matrix.
Another thing which is worth mentioning is a form-factor. The authors of the report definitely find it disgusting holding the 4-inch device up by the side of the face. They like something refined and tasty, like glasses reflecting all the output data, processed somewhere else in the pocket or case. The idea may seem too innovative but most prototypes of similar devices are already in testing and in 3-4 years they will be definitely ready to hit the market like the iPhone once did.
No doubts, developers will have to adjust to users' habits. However, we all know that advertising is a most powerful engine. It can promote any device and make it a vital necessity for billions of users all over the world irrelevant of their likes and dislikes.