April 4, 2014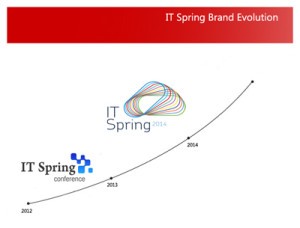 In 2012 our company organized the biggest international conference in Belarus – IT Spring conference.
Its agenda stressed upon the topics we were interested ourselves in, as the representatives of software development industry – qualitative and applicable information, expert opinions and discussion of the relevant tools and disruptive issues.
The following year conference was not an exception.
Actually every time IT Spring drew more and more attention among the IT community. The number of speakers, coaches and the size of the audience were ever increasing. That's why Oxagile transferred all the organizational duties to Dev.by.
While all the latest news appears on the official web site we've decided to learn more about the history of the conference as well as of the problems and objectives that the dedicated team of Oxagile employees faced over the years. To accomplish this goal we've interviewed the coordinators of IT Spring 2012 and IT Spring 2013 conferences.
Dmitry Zdanovich – Project Manager, conference coordinator in 2012, conference moderator in 2013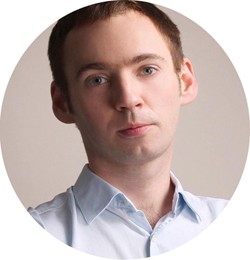 What is IT Spring? Whose idea was it? Who invented the name for it?
IT Spring is one-of-a-kind event for IT Top-managers.
I had an idea to hold a conference on Agile approach back in 2010. But, unfortunately, we had to cease the preparations for a number of reasons. In November 2011 on a weekly meeting at Oxagile our discussion touched upon conferences, and I forwarded an initiative to hold a conference under aegis of Oxagile.
The idea was supported by Oxagile management and I was appointed the conference coordinator.
There were a lot of ideas regarding the name of this event; "IT Spring" name was my suggestion.
Who were the members of your team? What were your duties in coordinating "IT Spring 2012"?
In 2012 our team was composed of me and Valentina Pushkina (former HR manager); Amina Idigova from Epam also helped a lot.
I coordinated general work on the conference, worked out its concept and format, decided on the speakers, looked for partners, helped with promotion and PR activities. In 2013 I shared my experience in event-management and some peculiarities in conference arrangement with Dmitry Karpovich (CEO at Oxagile) and participated in moderating the sections.
Was "IT Spring 2012" a success?
To my mind, the first conference was successful enough, as it united interesting speakers, gathered big audience, received positive testimonials and references, pleased partners and even generated some profit.
What sort of conferences served you as a good example? Was there a lack of IT-events in Minsk that year?
I got a lot of useful ideas on event management from the conferences like "Agile Basecamp" and "Agile Eastern Europe".
Even now there're not enough high-quality events for IT managers.
Sergey Gruzer – Marketing and PR Manager, Conference Coordinator in 2013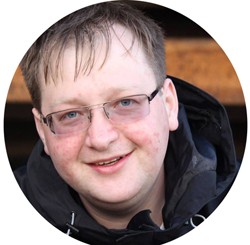 Who was in the second organizational team apart from you? What were your duties in coordinating the conference in 2013?
Quite a few people took part in organization of the conference in 2013: Dmitry Karpovich, CEO at Oxagile; Maria Bulanova, HR partner at Oxagile in 2013; Julia Gudkova, Oxagile marketing specialist; Anna Batskel, Oxagile sales manager; and representatives of the company "Y. Sorokin Studio of HR projects" Yuri Sorokin, Tamara Kulinkovich, Nastasja Iliankova and Yan Ananovich. Also, more than 30 volunteers helped us during the event.
My responsibilities included communication with the partners and sponsors and the selection of the speakers, as well as general project coordination.
What were the differences between first two conferences? Are they considered to be successful?
First two conferences differ in figures: in 2012 more than 300 people visited the conference, while in 2013 this figure raised up to 600 people. Speakers' geography widened as well. The representatives from the USA, Russia, Norway, Latvia, Ukraine and Belarus took part in the event.
Despite the weather (it was the time when notorious storm called "Xavier" hit Belarus), almost all the speakers participated in the conference. Therefore I consider this conference to be productive.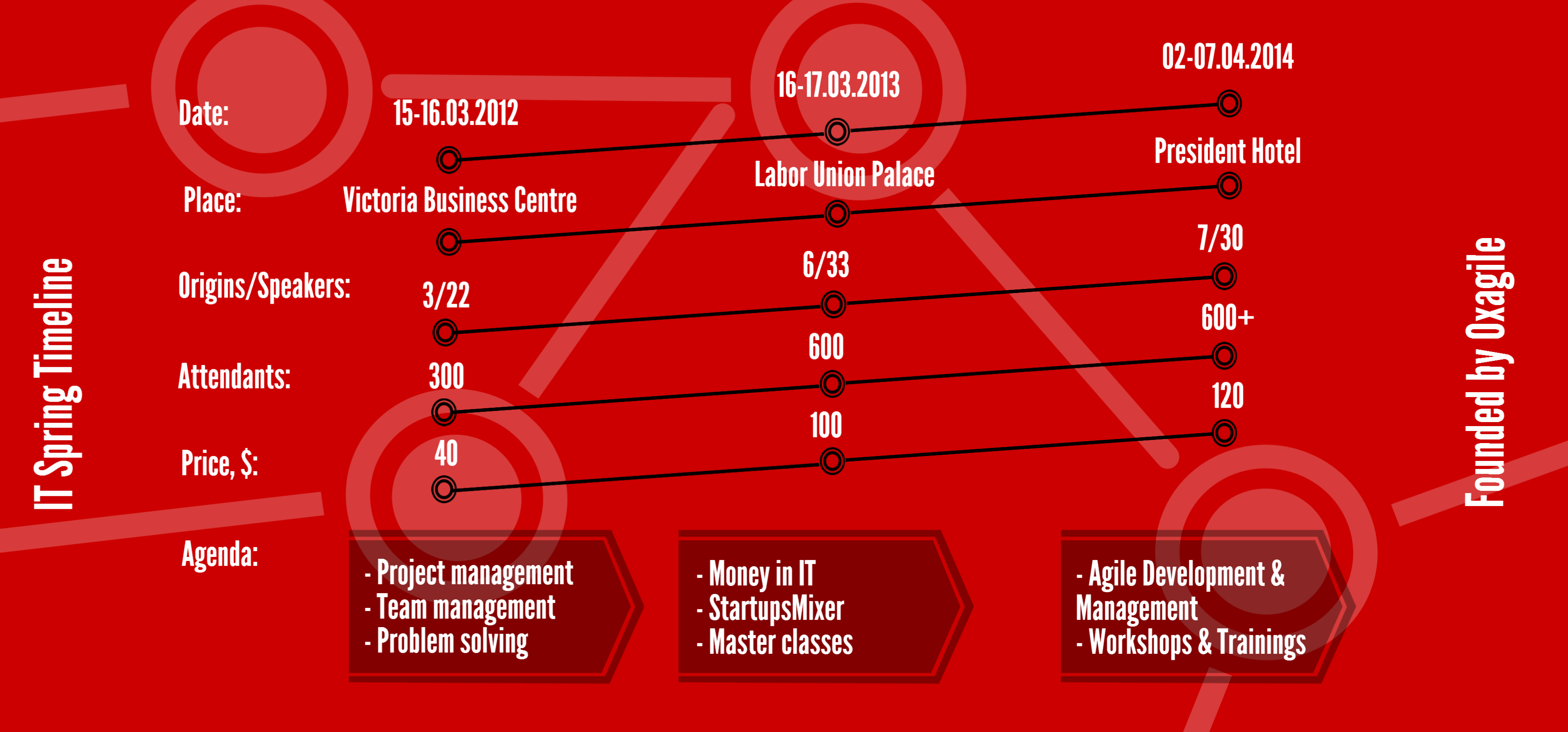 Were there any inspirational examples of event management to look up to?
There was no one to look up to. The only conference close to IT Spring 2013 in scale was one (internal) conference, organized by EPAM.
Do you agree that the conferences need to pay for themselves?
As any business-event a conference should be at least self-liquidating. Otherwise there's no point in such projects.
Maria Bulanova – IT–recruiter, conference coordinator in 2013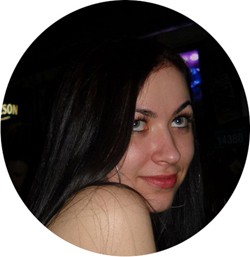 What was your role in conference coordination in 2013?
My key role was to communicate with the speakers and to provide a complex coordination while their stay in Minsk, as well as partnership and ticket distribution. The area of my responsibility also included trainings organization as a part of IT Spring 2013.
What differences between conference arrangement in 2013 and 2014 could you highlight? How do you evaluate the organization of IT Spring 2014?
You see, IT Spring for the third time is organized not only by different teams (the first 2 years there were two separate lines-up from Oxagile, today it's a Dev.by team), but in different places as well. Sure, these facts cannot but influence the conference format. So there are more than enough differences.
It's difficult for me to imagine that the new team can show substandard performance. Judging by the facts that I see, the conference management is on the highest level.
Were there any inspirational examples of event management to look up to in 2013? Was there a lack of IT-events in Minsk that year?
Actually I don't like to follow someone's example. For me it's much more important to present quality workmanship and to do everything a little bit better than it's possible.
High-quality conferences in IT-domain has always been held and will be held in Minsk. There's a wide range of facilitators, who hold events of different formats and concepts. And it's a special pleasure for me to observe the growth and development of independent communities in Minsk (and in Belarus in general). I highly respect the companies that become the engine of this development and ideological inspirers of such communities.
This year you participate in the conference as a speaker. Do you want to help the organizational team, give them a valuable piece of advice?
Actually I do not participate as a speaker, but as one of the coaches on WorkShops Day. A line-up of speakers is presented only by foreign experts and professional speakers with rich experience of working with big audience.
Unfortunately, my activities don't allow me to plunge into the process of conference organization at full breath. But still, we cooperate with Dev.by in some questions.
Oxagile team wishes the organizers the best of luck and the participants to get maximum of useful information and just have a great time.