April 3, 2013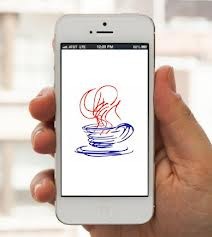 While common users are still preoccupied with security issues and threats that Java usage can expose them to, Oracle and Java developers are more interested in tools, which ensure their joining the crowd of iOS developers.
Despite the renowned Apple's ban to run Java apps and applets on iOS devices, there has always been a range of tools which helped port Java applications to the iOS gadgets.
The list of such tools, which include third-party open source frameworks as well as Oracle's ADF (Application Development Framework) Mobile, has been expanded by another Oracle release.
Google offers open source J2ObjC translator for Java code to be translated into Objective-C source code, which Apple desires to see on its devices.
Other services which allow Java developers to see their masterpieces on Apple devices are Codename One and Vaadin. Codename uses cloud services for building apps for an Apple device, while Java development and debugging takes place locally. Vaadin is at hand to build apps for the iPad, mainly web apps to be precise.
Although the functionality of the service might seem a bit limited, it was quite handy at the launch of the iPad when everybody was crazy about having an app on the device. That array of tools more or less filled the gap and allowed Java developers to join the development whirlpool for Apple mobile devices.
However, the time has come for Oracle to care for its followers once again. New Java Native Interface Proposal was created last month and meant to modify the JDK and provide Java developers with a possibility to pack a Java runtime, native application code, and Java application code without shared libraries. Many Java experts view the release as a kind of an advantage, which will expand Java developers' abilities within the iOS environment though at the expense of some prior releases such as Java Micro Edition.
The new advances prove that despite security breaches of which Oracle was blamed just a month ago, the company is determined to guarantee its Java developers a comfortable place in the iOS development community. Apple, though not particularly happy with Java apps on its portable devices, so far kept silent on the issue.