December 4, 2011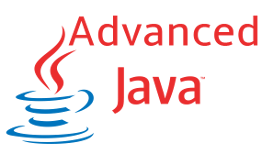 SNAP Mobile has informed about the release of a new library for software developers (SDK 2.0) for mobile games.
The new SDK, having a simpler API, thanks to more effective emulation and testing tools, provide mobile application development specialists all the possibilities for creating plug-in mobile games for a wide range of Nokia telephones and smartphones as well as smartphones from other producers which correspond to the Mobile Information Device Profile (MIDP) 2.0 and Connected Limited Device Configuration (CLDC) 1.1. standards
SDK includes SNAP Mobile Client API libraries, environment emulation application, the tool for testing the compatibility of the telephone with the network as well as the examples of applications and documentation, the access to which is carried out from any built-in Java (IDE) development environment.
The latest development SNAP is a significant step for Nokia in terms of developing the new object-oriented API and improving the user interface structure, which simplifies the work of java developers.
Moreover, SDK simplifies the programming itself since it requires fewer API enquiries to the server, especially in case of error recovery and the duration of testing on compatibility is reduced from two to one hour.
Mobile game developers will be able to check their games in terms of conformity to certain requirements, offered by local communication operators and telephones themselves.