June 27, 2014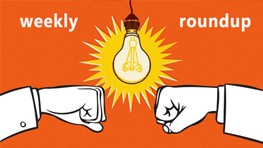 Happy Friday! In this week's roundup experimenting with beta versions, new worries for GoDaddy and most importantly Google I/O 2014 conference.
Welcome to Eighth Weekly Roundup – full of exciting news in the world of IT from Oxagile.
Check out the links from around the network, across the web, and from us at the Development office.
Here is what we wrote about last week. Don't forget to follow us on Twitter for more IT news from Oxagile.