June 13, 2014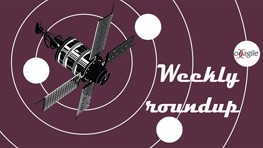 Happy Friday!
In this week's roundup AI for the first time successfully passed the Turing test, 34th World Cup games' increased IPTV broadcasting opportunities, Google continued its products expansion and more.
Welcome to Sixth Weekly Roundup from Oxagile.
Check out the links from around the network, across the web, and from us at the Development office.
Here is what we wrote about last week. Don't forget to follow us on Twitter for more IT news from Oxagile.