January 31, 2013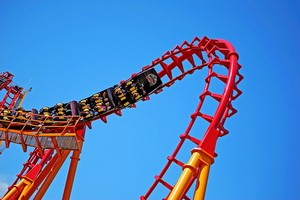 The premier global market intelligence firm IDC issued its latest report on the mobile market shares, and hot talks "what the best smartphone gadget ever is" and "where the mobile development crowd is heading to" are on the rise again.
The reality is as follows: Samsung, Apple, Nokia, HTC and RIM are still in the Top 5 of 2012.
But in the last quarter Huawei and ZTE elbowed their less successful competitors from the upper positions and settled there quite comfortably together with Samsung and Apple.
There's, in fact, nothing to be surprised about as both companies operate at the low-cost devices segment and are mainly focused on China, which is a market quite hard to saturate.
The data provided by the respectful IT research agency, however, gives way to a number of rather interesting observations. Firstly, in general, the sales volume is on the rise these days. However, previous IDC's predictions used to be a bit more optimistic relying severely on the Holiday Fever at the end of the year.
The figures show, though, that most people decided to choose a cheaper feature phone rather than a branded smartphone, which is quite unsurprising in the hard times of the crisis. So, despite the fact that a smartphone is the best present ever, some people prefer to keep their money in their pockets.
Secondly, although there has been much said about Blackberry's inability to return to the Big Smartphone Game and its complete failure in the competition battle, smartphone users are still fond of the company's gadget and keep its sales high. That's quite a sign for mobile application development companies, and Blackberry developers in particular. The latter should think twice before giving up this market especially taking into account the re-invented and re-engineered BlackBerry Experience.
Thirdly, even though iPhone and Android app development specialists can sleep soundly as Apple's share of the smartphone pie is solid and stable and Samsung's one is increasing there emerges a rather worrying tendency: low-cost gadgets from ZTE and Huawei are coming in just terrifying volumes. It's no use arguing the very concept of the free market: "where there is demand there will be supply".
However, isn't that spoiling the very idea of what the gadget should look like, propelled by the late Mr. Jobs, and supported by millions of Apple fans and iPhone app developers community all over the world just several years ago?