August 4, 2011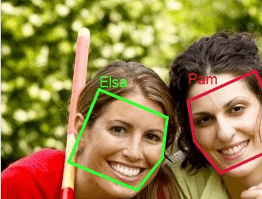 Google has acquired a small company from Pittsburg, called PittPatt, which is developing the software for recognizing people's faces. The PittPatt technologies are able not only to recognize faces in the frame but also define them in real time while taking photos or videos.
According to software developers, their innovations will be used for the simplest tasks (image processing and sorting) as well as in the complicated applications on video-display processing. They will also be used in the cutting edge Android mobile applications.
It is expected that in the next Android version (Ice Cream Sandwich) the face recognition system will allow applications which use video recording to focus automatically on a person who is talking at the moment. These possibilities were supposed to be used for searching in Google Goggles but later this innovation was rejected due to some privacy problems aroused.
The PittPatt developments are most likely to be used in the new social network Google+, but in this case the user himself will be able to adjust and choose the privacy level– either automatically or only for the photos and videos added by the selected users.
Let's wait and see what will happen after the implementation of this technology. Maybe it will lead to numerous lawsuits and claims? Or the range of software development services will be expanded on another service?