November 17, 2011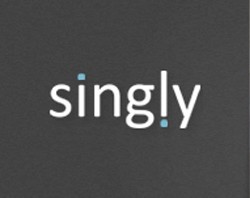 Last week at the conference Web 2.0 developers presented the new platform Singly 1.0 that will allow users to control where and how to use their data.
Singly lets users collect the information published about them on the Internet and choose the data that can be used by third parties.
Singly 1.0, introduced in the framework of the Locker Project, is an open source platform and is financed by the WordPress general director Toni Schneider and the Best Buy technical director John Battelle. It should be noted that Singly and Locker Project are Jeremy Miller's developments who is the developer of the XMPP protocol used practically in all instant message exchange programs based on XML.
Jeremy Miller started working on the Locker project in February. According to Battelle, the aim of these developments was to provide users with a possibility to control confidential information.
The release of Singly 1.0 will allow software development companies a possibility to create applications with the help of which it will be possible to search, sort and provide users' contact data as well as the links used by users online. Moreover, the applications developed on the Singly platform will allow searching by the content of the links, sent to the users subscribed to some account in social services.
In future, software developers are planning to expand the functions of the new platform and let is gather financial information and data about the users' state of health.