February 5, 2010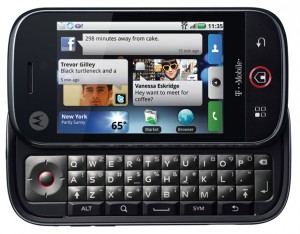 As we know, the Motorola Corporation refused to sell its mobile unit. Now the management of this American electronic giant is betting on Android, an operating system developed by Google.
Motorola plans to release from 20 to 30 new models of smartphones during the year 2010. And all these devices will use the Android OS. This information was reported to Electronista.com by some unnamed top-manager of the company.
So Electronista, a popular online source of news about such mobile application platforms as Android, iPhone, BlackBerry etc., published this informal announcement without delay.
As for other "simple" Motorola cell phones, new models will use either the Qualcomm Brew platform or a special mobile platform that was developed by Motorola.
Now the company has three working groups of mobile developers and all their activities are somehow connected with the Android platform. First group works in the U.S., the second one works in China and the third one applies its ideas in industry in Korea. Their results can be seen in practice. Motorola has already announced four devices based on Android: Cliq, Droid, Backflip and Motoroi. But soon companies that work at application development for Android will offer their mobile soft not only for these four models.