June 9, 2011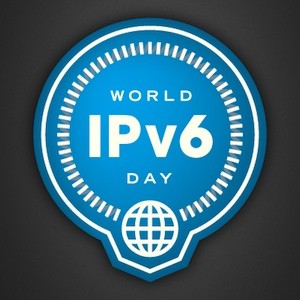 In the nearest future the Internet architecture is likely to undergo some dramatic changes: the current version of the protocol IPv4 has already become outdated, the resource of free IPs has been practically exhausted and the development of web can't be stopped. Thus, the companies who are responsible for the Internet performance (mainly providers and owners of web resources) agreed to have the World IPv6 Day on June 8, 2011.
Surprisingly, the initiative was not very successful. The Internet Society (or ISOC) had been accepting applications for participating in the project by June 3rd . If we believe in the statistics, provided by the trading association CompTIA, the first global testing was not as good as it had been expected. Only 23% companies took part in the initiative. Of course, the biggest recourses such as Google, Facebook and Yahoo!, as well as providers, in particular, the American Verizon. All these services offered their services simultaneously via two protocols: the old IPv4 and the new IPv6.
Of course, there were some problematic situations; however, most of them were caused by not by some peculiarities of the new protocol but the fact that the resources had to work simultaneously in two modes. informationweek.com offered to consider that it was the day of working in a two-standard mode and not IPv6 Day. And the more separate participants of the Internet market think about switching to the new protocol, the longer the conflict two-mode performance will continue.
In the nearest future, software development companies will develop their applications taking into account this new protocol and web application development will enter the higher level of performance.