May 22, 2013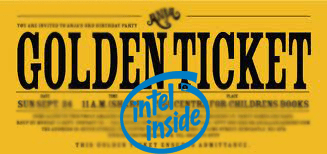 Most users, who adopted a PC in early 90's, are accustomed to the well-known slogan "Intel Inside". However, there were few of those who really understood that the union of those two monsters really reigned the market due to large-scale spread of personal computers running Windows OS.
The time has changed though. The advent of new devices such as smartphones and tablets has broken that dominance literally to pieces. Time has changed for both hardware and software developers.
While Microsoft is desperately trying to climb the mobile bandwagon with WinPhones and tablet releases, Intel is more straightforward in its intentions to keep the top market positions and remain the engine of a device, which is powered by a chip may it not be a PC any more.
A Winning Strategy is to Stick with the Market "Soldiers of Fortune"
Intel has come up with another amazing, yet not that unused strategy — to support the winner. The winner now is, no doubt, Google with its Android OS coming up to a more than satisfactory level of performance and provided functionality. According to the statements made by Intel top management, a laptop running Android and having Intel inside is not something totally unimaginable.
Taken into consideration the devices will be priced between USD 300-500, their ultimate success is difficult not to forecast and foresee what contribution this move will make into Android tablet apps development.
However, that's not what made Intel want close cooperation with Google. Nowadays Intel chips power the crushing majority of world's computers and servers, but at the segment of portable devices Intel key figures are not that shining. Cooperation with Google enables the Japanese company with a bit of Asian wisdom to squeeze into the market of tablets and smartphones.
Convertibles (which can be both a tablet and a laptop) are just the first step. Phone-like devices such as ASUS Fonepad are another option. Intel is already inside some Android running tablets as well as Chromebook and Chromebook Pixel. In fact, it has got quite close to Google premium devices.
Will There Be Any Room Left for Win-Win Cooperation with Microsoft?
Let's hope Intel will get some competition at the portable devices market at least from AMD. The strong competitor won't allow Intel to relax and just reap the profits but will drive innovation and lower prices, which both will be highly appreciated by end-consumers. However, it is yet unclear whether Microsoft is going to surrender that easily. No doubt, that if any miracle happens and Microsoft returns to the market with a good strategy, those broken tights will be hard to mend.