February 19, 2010
Professional portal development demands special knowledge of Flash, JavaScript, Java-applets and ActiveX-components.
All these technologies are not supposed to complicate your life. But sometimes it's not so easy to enrich user experience going beyond traditional tasks and at the same time ensure great results in a short space of time. On this point Rich Internet Application and RIA development offers revolutionary possibilities that combined in a single runtime environment.
What does it mean for users? It means "all in one" or integration of content, communications, user interface and a set of custom components and. Of course, all these units work in real time.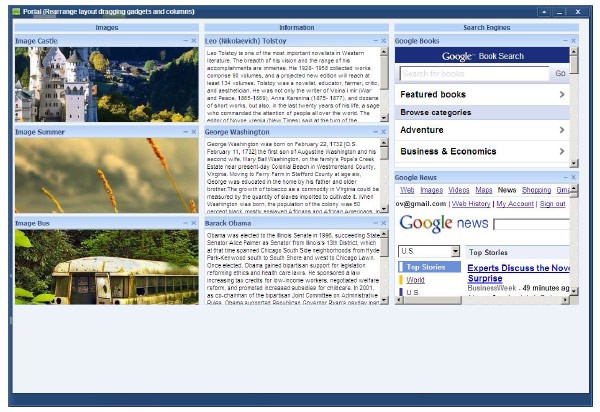 What does RIA mean for programmers? First and foremost it opens doors to Rapid Application Development or RAD. Developers use the advantages of Ajax GWT programming and in the shortest possible time create new web portals based on reusable program components.
Beyond question, web is a dynamic, vibrant platform, where it is very important to reduce the time from birth of new ideas to their realization. That is why such RIA components as Ajax Toolkit will be in great demand. They allow to make fast and easy changes in new applications, giving developers what they want at this very moment for this very project.