June 18, 2013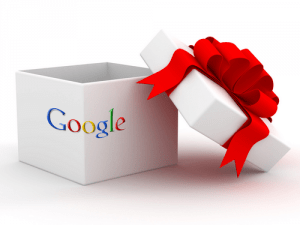 The difference between those developing for iOS and those who stick to Android has always been significant. Literally, it can be said that they were opposite in every aspect taken into consideration: iPhone and iPad developers cared for by Apple and those of Android living on their own. Obedience to strict requirements and full freedom to do what one wants and no responsibility for the quality of the delivered apps. However, the time has come to change something and make the opposing camps closer.
Google has made a step, which at a first glance can be treated as a way of caring for all those poor guys who followed a free path and once chose Android. Google App Engine has been around for some years already. However, recently announced Mobile Backend Starter, which is a cloud-based mobile backend platform, provides a substantial amount of support for Android development.
The system is promised to be easily deployable, ensure effortless access to data stored on App Engine and no backend code ever. A scalability option as well as free support for a certain number of users make the offer so appealing that one must not doubt there are some finer points in it.
However, that's not the first Google's offer, which surprises everyone with its generosity and a charitable approach. Google in general is known to provide for free things for which other companies want money. Just see — Google Drive, Gmail etc. Moreover, Google is launching another thing absolutely for free — Web Designer HTML5 Development Tool.
As Google marketers and promoters put it: to those creative professionals who want to weave cutting edge and engaging web content for advertising, web apps and web resources.
In fact, considering all that buzz around HTML5 coming and holy wars about its benefits or disadvantages to the overall development of the World Wide Web, it's quite natural to present some tool of the kind.
Moreover, Google is not the first to do it, as Squarespace and Wix are already there. However, one should keep in mind that Google is one of the tech giants, which promote and sometimes even push the new format to the market. It means that Google is interested and, what's more, the company's executives know quite well where the money can be charged.
Firstly, shining opportunities of the format, which would completely redesign the Web, are announced. When everybody gets interested and some web developers even itching to build new apps, a tool will appear. The mousetrap closes and there is nothing else to do but hope that Google will charge its share in a delicate and imperceptible way as it always does it.