January 30, 2009
Google has released an application for synchronizing the calendars of Google and Microsoft Outlook.
It's a very simple application in the Zen style. All that it knows is how to synchronize the main Outlook calendar and the main (the first in the list) Google calendar for your account.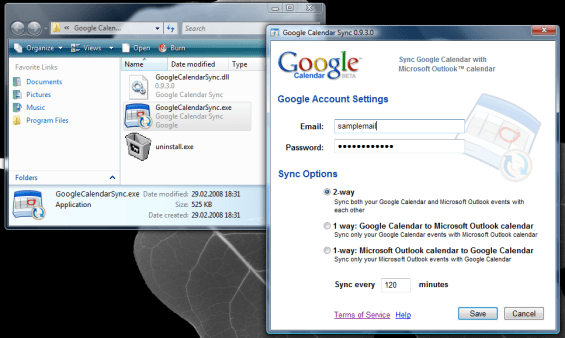 But in most cases this functionality will be enough. There is a peculiar feature in the application: it is necessary to register the same email address in the program of the synchronization as the Outlook account for synchronization to work.
Synchronization works correctly both with a Gmail's account and with an account from Google Apps.