July 17, 2011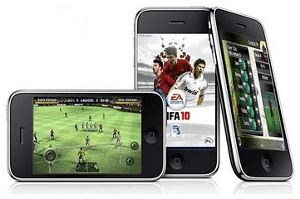 According to the analytics of the Gartner Research IT company, in the nearest years the gaming industry is likely to grow steadily.
If we look at the annual report 'Gaming Ecosystem 2011' published recently, we'll see that basic technological and business models will go on developing in the already established manner till 2015. Thus, the expenses on goods and services connected with computer and video games spent by software development companies are expected to reach $112 bln.
In 2011 millions of players all over the world will spend on similar entertainment about $74.426 bln, which is 10.4% more in comparison with the similar figures last year. At the same time gaming hardware (consoles and PC) will count for $17 bln, purchasing games (gaming software) – $44.73 bln and the rest $11.899 bln is expenses on online gaming.
By 2013 the expenses on gaming goods and services will reach $97.204 bln, when the market share of online games will double up to $21.453 bln. 'The market growth means that for most people the expenses on gaming will become the basic item of their entertaining budget', said Fabrizio Biscotti, the Head of Gartner Analytical Department.
If we talk about the software structure, the segment of the market with the fastest growing potential is the mobile games market. Its market share will increase from 15% in 2010 till 20% in 2015. 'Smartphones and tablets are not exclusively gaming devices but they are becoming more and more popularity', stated Tuong Nguyen, another manager from Gartner. 'Now mobile games are the downloaded with an impressive speed'. And mobile application development is growing from day to day. If you don't believe me, go to the App Store and make it sure.