December 21, 2011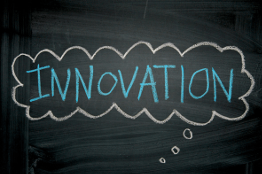 IBM has released the annual list of 'Five in Five' where the most expected innovations of the nearest future are presented.
The first forecast is connected with 'green' energy: according to the IBM specialists, in the nearest 5 years the energy for our gadgets, houses and towns will be produced from man's vital processes.
As a result, for example, man's movements, the water used in the house and other renewable sources can play the role of an energy source.
The next innovation deals with cyber security – IBM claims that by the year 2016 mankind will be able to do without passwords for getting an access to various resources.
Passwords will be replaced by multi- factor biometrics. For example, voice scanning will replace a passport while a fingerprint will replace a password to e-mail. According to professional software developers, unique biological data scanning will assist in solving the problem of data stealing.
'Mind reading' or the connection between a computer or a smartphone and a person's mind can be another expected innovation. Just imagine, you only have to think about a call to a friend and this call will be realized.
One more innovation, according to IBM, is the reduction of digital gap using mobile devices. Mobile solutions will provide an access to information and services of online commerce, e-government, and medical care for the residents the Third World countries and distant regions.
And finally, the fifth innovation is connected with the optimization of analytical technologies, which will allow a person to get only relevant and interesting information. It will increase the range of IT development services offered by software development companies.