September 25, 2011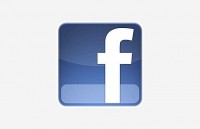 The social network Facebook has worked out the internal tool for HTML 5 mobile application development.
The new development should considerably simplify the realization of mobile Facebook functions on various portable platforms.
Now the above mentioned software, known as Faceweb, is available for the Facebook employees only.
Erik Tseng, Head of Facebook mobile products, says the official debut of the new tool for mobile developers will take place at the next conference Mobilize. "The reason for our promoting Faceweb is in the fact that mobile apps development here is based only on the HTML 5 programming language and IT development companies don't have to write native apps under each individual platform", says Erik Tseng. "At the same time the opportunities of HTML 5 allow realizing many traditional options for low level applications".
The analytics say that the social network Facebook is positioning itself not only as a social network but also as the platform for interacting many users and many technical devices. For example, many smartphone manufacturers already use the API-function of Facebook for integrating social network functions directly into their own apps or the operating system.