January 11, 2011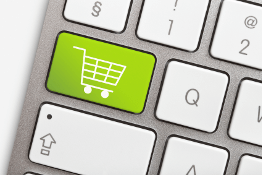 According to the recent survey held by Web metrics firm comScore, heavy snowfalls on the East Coast of the USA contributed to the increase in online retailer sales over the last week before Christmas.
The total sales of online stores during this period soared by 17 % in comparison with the same period last year.
On the whole the revenue gained by online retailers during the holiday season amounted to almost $31 billion.
The holiday season was launched on Cyber Monday after Thanksgiving and proceeded well into Free Shipping Day (last Friday before Christmas with free delivery offers) when the online shoppers enjoyed their purchases on free delivery terms.
Apart from blizzards and free shipping offers there are other incentives and reasons to make ecommerce thrive. Today with hustle and bustle of the modern life many of the customers are simply pressed for time and would prefer to go on the Christmas shopping spree on the Internet, where they can find everything at hand, rather than shop around at physical stores and trade centers. Moreover, this way of shopping saves not only energy and time but may turn out to be economical as well.
The boost in credibility of online retail business among shoppers fosters the growth of web app development segment and creates ever growing demand for ecommerce app development services, offered by software companies.