May 18, 2009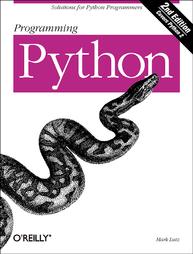 #8. Dynamic and functional programming languages (Please, read the beginning of the list in the previous posts)
You would be surprised, but the next point in our "look-ahead list" is dynamic language. It can be functional language as well, we can't decide it exactly. 🙂 Of course such languages as Python, F#, Ruby, and Groovy don't belong to mainstream; nevertheless software professionals can find good ideas in them.
Take LINQ from .NET as an example, this language is an "offspring" of the functional programming. Ruby and Python are becoming more and more popular in some areas (owing to good programming for Silverlight).
Your programming skills in these "informal" languages will not only make your resume more impressive, but also liberalize, helping to find more non-typical and unusual decisions for everyday tasks.
For example, you can read the book "Programming Python" by Mark Lutz. It will show you all power of this language and help to unveil your potential. No doubt this book is one of the most comprehensive and detailed edition for advanced Python programmers available nowadays.
To be continued…