September 17, 2013
Nowadays outsourcing has turned into trend number one across different domains as it is considered to be the most sensible behavior of a business which does want to save and prosper at challenging market conditions and meet unexpected turnovers every other day might deliver.
The IT segment is of no difference here and even heads the crowd of those eager to hand numerous dull and routine tasks into somebody else's responsibility. That presents no surprise at all as the very nature of the industry provides an array of benefits and advantages to open an outsourcing office: relatively insignificant infrastructure requirements, easy ways of workflow management etc.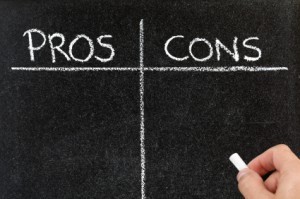 However, focusing attention on shining sides of the activity sometimes people forget that there is always some fly in the ointment and some distinct precautions should be taken not to allow it spoil all the potion. However, it must be taken into account that before turning to some IT outsourcing provider a thorough market research must be undertaken and a reliable partner chosen.
So, we will skip problems connected to quality lack, confidentiality breaches or any unexpected time frame violations saying nothing about force majeure situations of war actions or severe floods. However, if a customer pays no due diligence in choosing a partner all these issues might jeopardize the working process and seriously risk the eventual implementation of the project as well as its vital characteristics and performance level.
To tell the truth, under those conditions a customer might even regret the decision to ever have that project built or implemented outside the company. Still, there are other serious weak sides of turning to IT outsourcing which, though, might not be that evident at the first sight.
1. Loss of Control: Different Standards and Approaches
Loss of managerial control is regularly posed as one of the biggest disadvantages for an IT outsourcing customer. Handing a project over to a third company means handing over all the responsibility for it and keeping too little power to affect the final result. At least some customers might think that way. The outsourcing provider might not share all the standards and incentives the customer's company keeps to and for some customers an idea that they cannot control anything is just unbearable.
Still, the issue here is much more connected with stable and reliable communication channels installed. The customer's concerns can be easily dissipated by thorough, detailed and regular updates on what's going on with the project. For many people an issue of control is closely connected with the awareness of what's going around. So, if that's the case, the problem can be easily mended up.
2. Lack of Communication: Time Zones, Language and Cultural Differences
Most of the time a customer and a provider are situated not only in different states but even in different time zones separated by almost half of the world. That, no doubt, creates serious obstacles on the way to building and paving a solid communication channel. Adding some language problems and an array of cultural differences and there is a happy hunting ground for communication gaps and misunderstandings of various kinds.
Taken into consideration that good communication is of vital importance for a customer to be in control and for a provider to persuade a customer in that, additional efforts should be paid to manage the difficulties: more meetings with a customer held before actual development, regular updates on what has been done as well as detailed customer's ideas and requirements on the project should be provided before and, especially, during the development process.
3. Customer's Employees: What will they think?
While being preoccupied with the questions whether employing an outsourcing provider might harm the deployment of the final product or project, some potential customers tend to forget that every their action has consequences in their staff's attitude as well.
It is really important to know whether they will be happy to shuffle a tedious activity away to some poor guys from Asia, East Europe or at least South America or will experience completely different feelings. Will they be wounded by the fact that their employer prefers to hire somebody else when they have already counted their possible earnings? Are they not disturbed with the fact that the employer might like those talented and not that expensive guys from Mexico or China and decide to cut on costs even more by hiring all of them instead of the local staff?
The personnel's attitude is very important as some of the employees communicate with a provider and some hostile thoughts can break into the picture and spoil both successful communication and fruitful cooperation.
Still, all the mentioned disadvantages however huge they might seem at the first glance are to be viewed more like challenges to overcome and benefit from rather than things to be afraid of and put up with.
Finding a trustworthy outsourcing provider and making efforts to have the ball rolling will eventually pay back with the market success and consumers' popularity of the developed product or implemented solution.