December 7, 2010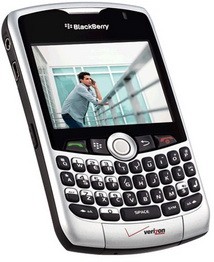 Soon after QNX purchase and BlackBerry 6.0 OS release it was announced that new changes are about to come. BlackBerry mobile devices are going to be enhanced as a result of RIM's collaboration with The Astonishing Tribe (TAT).
BlackBerry manufacturer strives to catch up with its main competitors on the mobile devices market – Apple and Google. Currently iPhones and Androids are more desirable among mobile users who prefer these devices twice more often than business-oriented BlackBerry smartphones.
Thus, BlackBerry producer lays its hopes on the new partner in an attempt to gain enough share on this lucrative market and raise its sales.
TAT is a Swedish company that specializes in the development of visually appealing and intuitive user interfaces for various mobile gadgets. It has extensive experience in working with such well-known manufacturers of mobile devices as Samsung, Motorola and Sony Ericsson. The company has also worked on UI solutions for Androids.
New BlackBerry solution is mainly aimed at developing 3D-based design and enhancing user interfaces. The mobile manufacturer believes that this software company will help it raise BlackBerry brand popularity. Recently RIM has also introduced some changes to its app store, which gives better opportunities to mobile app developers to showcase their BlackBerry-based apps.