July 29, 2010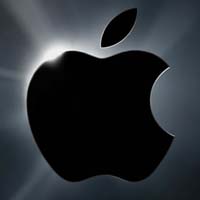 Apple Corporation became the world's leader at the number of vulnerabilities detected in its applications, writes Ars technica with reference to the research conducted by the company Secunia specialized in IT security.
Apple managed to overcome the former leader at the number of vulnerabilities – Oracle Corporation. The third place is occupied by Microsoft, HP, Adobe, IBM, VMWare, Cisco, Google and Mozilla Corporation are also in the top ten.
In general, these 10 companies are responsible for 38 % of all detected vulnerabilities.
The report covering the first half of the year 2010 doesn't reflect the seriousness of the detected errors, bugs and vulnerabilities. Thus, the products from Apple application developers can be rather safe if their disadvantages are very difficult to use for cracking.
Secunia has been keeping the record of vulnerabilities since 2005 and annually detects in average 4464 problems connected with security. More than 80 % of vulnerabilities allow cracking the system remotely, 10 % require for cracking the access to the local system and 8% require the access to the local network.