January 11, 2010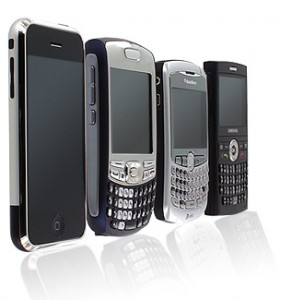 All mobile apps developers always face choice of the right platform. The existing abundance of mobile operating systems can easily throw you into confusion.
Android, iPhone, BlackBerry, Windows Mobile, Symbian — which of them is the best one?
And moreover we should take into account a large number of the applications and frameworks developed by manufacturers of cell phones, communicators, PDAs and smartphones. Let's come to know the particulars of all this mobile stuff.
First of all, a developer should define the main objectives:
professional development of commercial mobile software or amateur development (open source);
target audience;
competitive abilities and competitive environment.
All this seems rather complicated. With relation to monetization (commercial development) it's better to choose such leading OSes as iPhone and Windows Mobile. This variant has some significant pluses. For example: a large number of users who are ready to pay for their software.
But at the same time you will have to compete with more than 200,000 developed mobile applications for Windows Mobile and iPhone. And as is well known Apple follows a quite tough policy of apps submission. That is why it may take a long time before your new program is approved and appears in App Store.
To be continued…