May 13, 2010
The Digitimes analytical resource has informed that smartphones market exceeded level of pre-crisis period (2007) for the first time in the first quarter of 2010. During the 1Q 55.2 millions of smartphones were sold, and market growth amounted to 67% (compared to the first quarter of 2009).
Nokia becomes a leader on the market; it shipped 21.4 millions of smartphones and considerably strengthened its position in all the regions, particularly in South America. It is also noteworthy that share of Nokia touch screen models for the first time exceeded 50%. So, mobile software developers should consider this fact as a good sign for their innovative applications.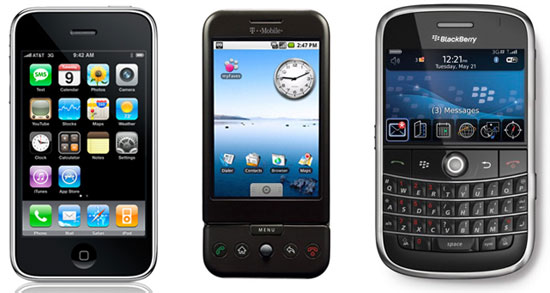 The second player on the smartphones market is RIM: it sold 10.59 millions of devices in the first quarter. It also managed to improve its position in Latin America: the growth was an impressive (297 percent!!!).
Apple is on the third place with 16% of the market. Last year it had only 11%. We sure that specialists who work at apps development for iPhones are happy for their beloved company :).