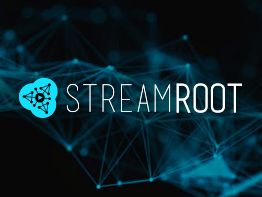 Oxagile, a premier vendor of custom video-related software, and Streamroot, the leader in distributed and hybrid content delivery solutions, have joined forces to power the next generation of large-scale online video platforms.
Streamroot DNATM Distributed Network Architecture allows OTT and broadband TV companies to serve better quality video while drastically cutting delivery costs at the same time.
By leveraging widely distributed networks, Streamroot's clients can notably improve quality of experience, engage more viewers for longer stretches of time, and scale up fast.
As official implementation partner, Oxagile will be relying on Streamroot for accelerated content delivery in projects involving strict quality standards and the risk of unpredictable traffic spikes.
Oxagile's CMO Mihail Romanovsky shares: "What we routinely deal with is content-heavy video projects and multi-million user bases. In this environment, there's no room for error when picking a CDN partner. Streamroot's expertise is hugely impressive and we are excited to partner with them and take on bigger challenges together."
"Streamroot fits perfectly into Oxagile's end-to-end solutions for live and VoD delivery," says Streamroot Co-founder and CEO Pierre-Louis Théron. "We are delighted to partner with Oxagile team to help broadcasters overcome some of the most critical challenges of bringing content over the top."
About Oxagile
Oxagile is an international provider of custom web and mobile application development services specializing in multi-platform video-streaming and WebRTC. The company has over a decade of experience building and retooling video management platforms and OTT solutions, and has delivered projects for global brands like Discovery Channel, Telecom Argentina, and Vodafone.
About Streamroot
Streamroot is a leading provider of innovative OTT video optimization technologies for content publishers, network service providers and enterprise customers. Its robust, reliable and lightweight stream acceleration solutions offer improved quality of service, global reach and unique fixed-fee economics. They are based on open standards such as WebRTC, Media Source Extensions and HTML5, and are widely adopted by broadcasters around the world.