February 11, 2009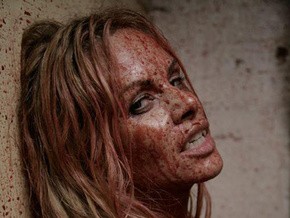 Internet TV is developing fast. Video streaming companies lay hands on more and more different spheres of traditional TV business. Educational and entertainment programs, news and analytical reviews – all of them can be watched on the Net. But they are moving on. They are moving to the industry of soap operas.
The premiere of the highest budgetary internet-soap opera Beyond The Rave took place on the 2nd of February 2009 on MySpace.com, that was characterized as vampire horror film.
The budget of the film is 500 000 pounds (approximately $730 000). The soap opera is consisted of 20 series with the continuance of each 4-5 minutes, declares the "Cinema without end" company.
The action of the film is flowing between the amateurs of secret rave-parties in the Great Britain. The day before the departure to Iraque as a soldier, Ad and his best friend Necro try to find Jan, Ad's missing girlfriend, that was seen not a long time ago in the ferocious–looking company of ravers, headed by a mysterious Meleh.
In the end when Ad and Necro had found the girl at the party, was figured out that the Meleh's surrounding interested in something more terrible than just fun and somebody would be dead in the morning.
The film was created with the participation of the Hammer company by the order and for demonstration in the social-continental web MySpace.com. The film was released in the Great Britain, USA, in the most parts of European countries, Asia, Australia and Latin America, it has been already seen by thousands of people.
Nowadays the soap-opera is prepared to the internet output in Russia. The film has an age restriction — not allowed under 18. Also you can play a co-film game and listen to soundtracks at the official site.