May 30, 2014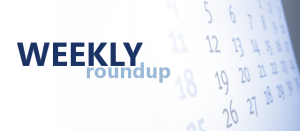 From software development companies' acquisitions to the latest Google X projects, that's been another busy week in the world of Information Technology.
Welcome to Fourth Weekly Roundup from Oxagile.
Here are some articles in the world of IT that we thought might be interesting to know.
Intuit Inc, developer of tax-preparation software TurboTax, agreed to buy Check Inc, a bill-payment service, for $360 million in a deal that was signed on Friday, the Wall Street Journal reported, citing people familiar with the situation. This is the latest in a slew of acquisitions made by Intuit since last year as it expands its suite of tools for individuals and small businesses.
Microsoft CEO Satya Nadella showed off Skype Translator on Tuesday, an upcoming feature aiming at real-time interpretation of voice calls within two years. The development version of the software is able to interpret between German and English in a conversation. There are plans to add several languages, including Chinese.
Google today announced its own design for self-driving cars, which will drive people around without a steering wheel or pedals. It's the latest project from Google X, the company's skunkworks group headed by Google co-founder Sergey Brin. In terms of a business model for the self-driving car, it seems like Google could either partner with car-for-hire service Uber, or even possibly develop an Uber-like service by itself.
Grant Thornton International Business Report (IBR) has published a report on outsourcing which says that 40% of global businesses outsource their processes to third parties. According to the report, 46% of IT business processes are outsourced. Another interesting moment in the report is the fact that the main obstacle for outsourcing your processes is the fear of losing control of key processes (and here's a quick reminder – with Oxagile you won't experience any obstacles).
Here is what we wrote about last week. Don't forget to follow us on Twitter for more IT news from Oxagile.