March 21, 2014
Belarus is a prominent software development destination, homeland to thousands of bright IT minds occupied all over the world and a starting point to hundreds of startups and successful companies.
According to High Tech Park, our companies have clients in more than 50 countries, where 45% clients are from USA and Canada, 30% from Europe and 20% from Russia and CIS countries. Yet, we are missing a decent choice of good apps to help foreign visitors (including our clients and partners) and local residents while their trip to Belarus, and city of Minsk in particular.
Worth noting the press-conference of the Minister of Sport Alexander Shamko, last week, where he pointed out this problem and requested new mobile apps to be developed for iOS and Android.
Meanwhile, we decided to check how true are the words of the Minister and tried to find "travel guide" apps about Minsk in Google Play and App Store.
The only requirement to this list of applications (that you can help us to expand) is a choice of English menu and the degree of informativeness.
Minsk – city guide (Android version)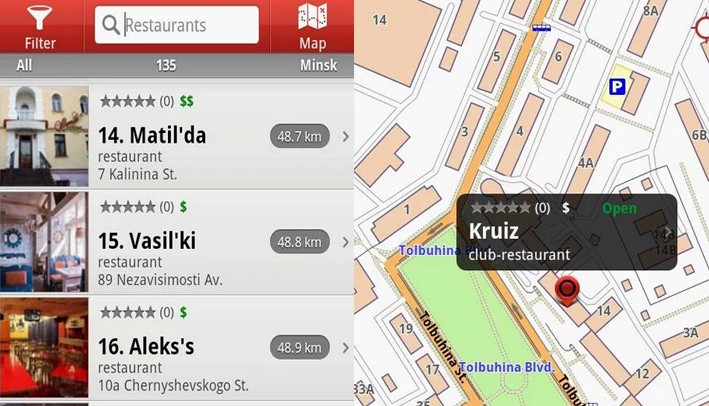 The program from TingBY Team, first of all, helps you find the nearest Wi-Fi access points. Normally, these are the local food and beverage outlet's addresses. Unfortunately, given the Belarus reality, free point does not necessary mean free access to it.
Secondly, there is a list of pharmacies, ATMs, cafes and restaurants with working hours, contact details and a map showing the routes. A list of taxi services with tariff sections is undoubtedly convenient, just like the list of petrol stations in case when you've rented a car.
The app lacks an extended list of "sightseeing" information for travelers, which is limited to hotels, hostels and embassies, but will help you with shopping and other popular activities, like choosing a cinema, casino or a club.
World Hockey (Android and iOS version)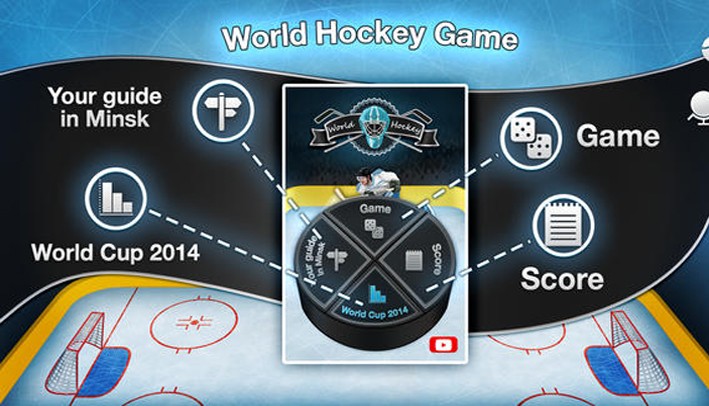 This is a specialized application dedicated to World Hockey Championship in Minsk, but with claims to universality. The program is an extremely uncomplicated game with online rating of the best players and a poorly filled out "Guide to Minsk".
The developers certify that this is just a matter of time until the app is ready to guide hockey fans in Minsk. Otherwise, there is little use of it, apart from the Championship days.
Belarus Travel Guide (Android and iOS version)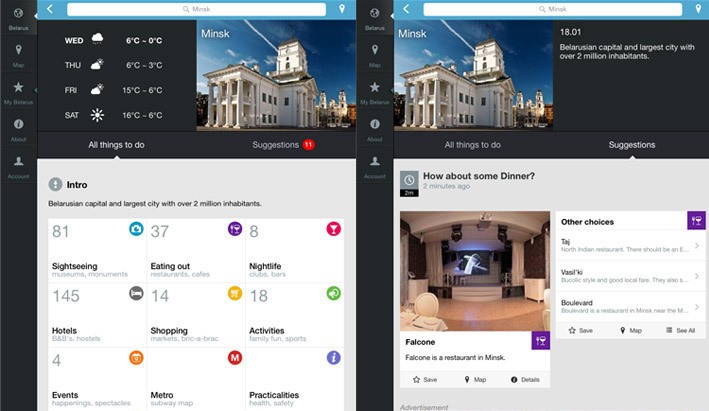 This app is developed by Triposo, a company specializing in travel programs. Eye-catching app (this statement is true only for an iPad-version) has a nice interface, that distinguishes it from other applications. The search in Android and iPhone versions is complicated.
Apart from it, this app basically repeats the functionality of its competitors and offers the most popular choices (using Booking.com database) and information on events from Facebook (which significantly limits its scope). The information about the city and country is taken from Wikipedia.
Of course, there are many more application that can be utilized while your stay in Belarus. But most of them are either in Russian language only, or designed with single purpose functionality (like exchange rates or petrol station map and search apps).
When none of the application helps, you can always find interested data in web, or just by visiting Survive in Minsk.
Do you know any other applications for a foreign visitor in English? Let us know in a comments section below.