July 6, 2010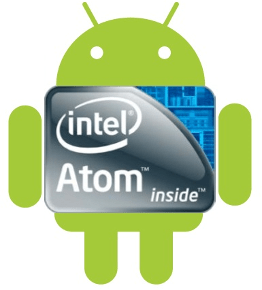 The Intel Corporation is working on the optimization of the operation system Google Android for using it at the devices with х86 compatible processors.
The Android platform was originally developed for smartphones and ARM chips are usually used in such devices.
However, the operation system is compatible with other architectures, in particular, with MIPS and x86. By the way, last year Acer presented a netbook with the processor Atom and Android OS.
It should be noted that the modification of Android optimized especially for x86 compatible chips will be based on Version 2.2 (Froyo) of the platform.
This innovation will enable Android application development not only for smartphones, but also for netbooks and smart books. This version of the operation system is planned to be released by the end of the summer; third-party developers will be able to get acquainted with the source code of the product if they want.
The Intel version of Android is expected to be used in netbooks, tablet computers and other gadgets with the х86 processors. First of all, it refers to the Atom chips with little energy consumption. Let's remind that moving Android to the х86 platform is also done by the participants of the Android-x86 project.