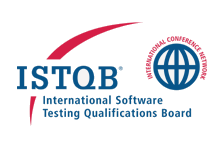 The Oxagile QA team members confirm again their "ISTQB Certified Tester" status. At the end of 2008 two lead software testers were the Oxagile pioneers who joined the ISTQB certification program.
Recently two more test engineers have successfully passed the ISTQB foundation level exam. For the first time in the history of the ISTQB, the exam was held in Minsk, Belarus.
It was organized by the official exam provider "Gasq" (global association for software quality) with the help of Oxagile.
"The company does its best to assist our software testers in enhancing their skills and deepening professional knowledge. Though the decision to get certified was initially made on their own, we were happy to support our testers in this undertaking. The ISTQB certified tester qualification is one more confirmation that Oxagile works in accordance with world-class software testing standards. Now we feel we have all pre-requisites to go further and take the Advanced level exams this year," – says Dmitry Karpovich, the Oxagile CEO.