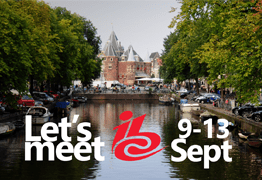 Attending Europe's largest digital media exhibition becomes a matter of tradition for Oxagile. It was the company's fourth visit to the IBC event that was held on September 9-13, 2016 in Amsterdam.
The tradeshow featured over 1,800 industry's leading exhibitors from more than 160 countries.
With the experience Oxagile has in the sphere of custom software development, the company's schedule was packed with appointments. Oxagile's representatives held important networking meetings to connect with new clients and nurture old ones.
By talking to the show visitors face-to-face, they were able to find several promising opportunities.
"Our services and capabilities aroused great interest among some of the exhibitors," says Sergey Marchuk, Oxagile's CTO. "By communicating with the potential clients in person we were able to build trust relationships from the very outset. They are optimistic about doing projects with us, so we're looking forward to our future cooperation, the foundation of which was laid here, in Amsterdam."