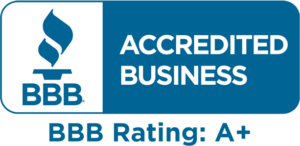 We are pleased to announce that Oxagile has recently been accredited by the Better Business Bureau (BBB). The accreditation represents the BBB's belief that Oxagile's business practices and customer relationship policies meet the BBB Standards for Trust.
These include a wide-ranging set of best practices for how businesses should treat the public in a fair and transparent manner.
Oxagile received the highest possible rating (on a scale of F to A+), with length of time in operation and lack of complaints filed with the BBB being some of the important contributing factors.
The BBB rating is based on information the organization obtains about the business, including complaints received from the public. The BBB seeks and uses information directly from businesses and from public data sources.
"As a customer-centric company, we're honored to have become a BBB accredited business," said Mihail Romanovsky, Head of Marketing at Oxagile. "Outsourcing means bridging distributed international teams and ensuring smooth operations between them. It's all about transparency, trust and a superior customer service – the exact values at the core of the BBB code."
About the Better Business Bureau
Founded in 1912, the Better Business Bureau is a nonprofit organization focused on advancing marketplace trust. The BBB consists of 112 independently incorporated local BBB organizations in the United States and Canada. The BBB collects and provides free business reviews on more than 4 million businesses in response to over a hundred million requests from consumers in 2014.
About Oxagile
Oxagile is an established leader in custom software development and a provider of turnkey software outsourcing services for a wide range of industries and business domains. The company's chief fields of expertise include custom IPTV and Video-on-Demand solution development, Accounting and Finance, e-Learning, Digital License Management, and other areas.
Oxagile has been on the IT scene for a whole decade now and has successfully completed over 300 software projects. Some of the company's customers are the world's most high-profile brands, including Google, Discovery Communications, JumpTV, Telecom Argentina, and Vodafone.