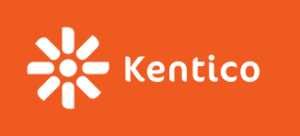 We are glad to announce that Oxagile has successfully achieved the status of a Kentico Bronze Partner.
Kentico is a powerful, enterprise-grade CMS that enables companies to build sophisticated websites, intranet environments, corporate portals and eCommerce-enabled solutions based on the Microsoft .NET platform.
By gaining a Kentico Partner status, Oxagile gets access to premium training materials and programs that will allow the company to propel its content management expertise to a new level and better meet the customers' needs.
Each customer's website, portal or intranet requires a custom-tailored approach. And in many business cases Kentico CMS is the best tool for the job — particularly when the Microsoft technology stack is in view and an enterprise-level solution needs to be built.
By growing its network of technology partners and expanding its Microsoft .NET expertise, Oxagile continues to uphold its reputation as a best-in-class provider of software outsourcing services.
About Kentico
Kentico is the provider of a content management and integrated marketing solution based on Microsoft .NET. Kentico's flagship CMS platform is designed to help clients easily create successful websites, online stores, community sites, intranets, and more. Kentico is well-established within the industry and has offices in the US, UK, and the Czech Republic.
About Oxagile
Oxagile is an acknowledged leader in custom .NET software development and a globally established provider of outsourcing services.
Oxagile possesses a wealth of expertise in building custom CMS platforms and complex back-ends. The company's service offerings cover such areas as CMS consulting (including migration, transition and customization), corporate web content management, enterprise portal development, and more.
Oxagile has been on the IT scene for a full decade now, and has successfully delivered over 300 software projects to date.
Throughout its history, the company worked with some of the world's biggest and most recognizable brands, including Google, Disney, Discovery Communications, JumpTV, Telecom Argentina, Vodafone, and others.