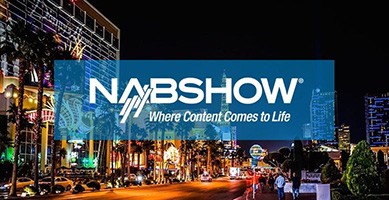 Oxagile's team is ready to land in Las Vegas, the scene of this year's NAB Show that brings together hundreds of M&E and technology experts looking for new ways and trailblazing solutions to produce, distribute, and monetize high-quality content across platforms.
Want to know the details on a pioneering computer vision solution able to propel you ahead of the competition? Eager to learn how it can create exceptional viewing experiences for millions of users around the globe?
Join Oxagile at our stand in South Upper Hall where we'll be showcasing innovative video-related know-hows around media workflow orchestration, IoT, and computer vision.
For 4 days between April 8-11, our team will be happy to meet and discuss the benefits of ML-fueled OTT technology with you:
Sergey Marchuk, CTO
Oleg Gubin, R&D Director
Alex Kovalenko, VP of Business Development
Mark Jacks, Head of Business Development and Strategic Accounts
Visit Oxagile's booth SU14208 during the event or reach out in advance at contact@oxagile.com. Use code LV2673 by 3/24 to get a Free Exhibits Pass!