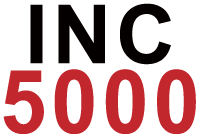 We are pleased to announce that Oxagile has been included in the 2015 Inc. 5000 list of America's fastest-growing private businesses — with a revenue growth rate of 95 percent during the span of the last three years to report.
This year alone, the company has increased the size of its staff by 50 percent, which lead to the acquisition of several key accounts.
Oxagile also optimized its business and development processes and methods to raise productivity, delivery quality, and efficiency.
"It's an honor to be recognized as one of the fastest-growing companies in the U.S.," said CMO Mihail Romanovsky. "This year we've celebrated the company's 10th anniversary, have added dozens of new customers to our roster, and are going strong in the e-Learning and Online Video domains. We will continue to deliver excellent value to our clients by helping them meet their unique software needs at highly competitive rates."
About Oxagile
Oxagile LLC is a leading custom software development company providing a full spectrum of development services for a wide variety of vertical industries and business domains. The company's special area of expertise lies in building Online Video and WebRTC-based solutions for global enterprises as well as midsize businesses and startups from all over the world.
Oxagile has been in the IT outsourcing business for a whole decade now, and has successfully delivered over 400 software projects to high-profile clients including Google, Discovery Communications, Telecom Argentina, Vodafone, Massachusetts Institute of Technology, and others.