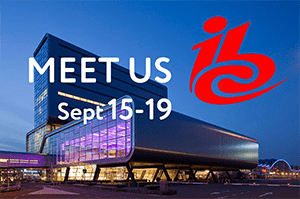 IBC 2017 is nigh, and if you know something about the creation, management, and distribution of media content, you'll understand our excitement.
The annual event includes a five-day technology conference with keynotes and discussions by some of the industry's most inspiring thought leaders and disruptors — including movie stars!
As always, the conference will be accompanied by a sprawling exhibition of the latest hardware and software solutions for content production, media asset management, post-production and new media, system integration, VFX, broadcasting, OTT, mobile systems, and more.
Our team is heading to the Netherlands on September 15-19 with a triple purpose: to get inspired, catch up with trusted partners, and explore new opportunities in the field of video management and multi-screen delivery.
To schedule a meeting with one of our executives, feel free to drop them a message:
Mark Jacks, Head of Business Development, Europe
Trent Spartlin, VP of Business Development, Americas
Sergey Marchuk, CTO