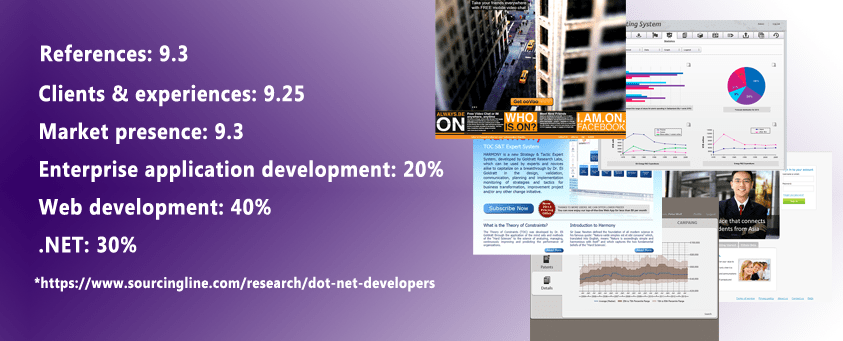 SourcingLine, a research firm in the IT, design and marketing space, published a List of Leading .NET Development companies and inaugurated Oxagile into .NET Developers Leaders Matrix.
The new research identifies leading .NET development companies that offer solutions and services for the Microsoft stack. Previously Oxagile successfully prolonged its MS Gold Partner status with Application Development Competency for one more year.
The Matrix leverages a proprietary research methodology to identify top services companies and map their capabilities. Companies are plotted on the matrix based on their proven ability to deliver and focus on a service type.