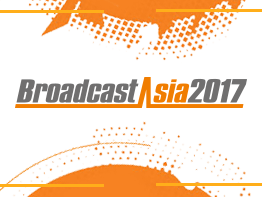 On May 23-25 Oxagile's CMO Mihail Romanovsky traveled to Singapore to attend Broadcast Asia 2017 — the region's leading international exhibition and conference. We asked Mihail to share his thoughts about the trip and the changes in Oxagile's marketing tactics.
Mihail, was it your first time visiting The Lion City? How would you describe the experience?
Not my first visit to Singapore as such, rather the first time representing Oxagile at a region-focused event like this.
Asian mentality is quite different, obviously, but they don't call Singapore "The Asian UK" for nothing. It took a lot from British culture (left-side driving included), so for a foreigner Singapore feels more familiar than Japan or Malaysia.
That's why Singapore is a great location for this event. After all, most major broadcasting companies have offices here.
The majority of Oxagile's projects were commissioned by European or North American companies. Why turn your attention to Asia?
Just recently, Oxagile has started the work on a digital TV platform for Zee Entertainment, a large Indian media company, and the success of the project encouraged us to explore this market further. Our first Asian ad campaign launched this spring.
Asia is a huge region that houses well over half of the global population. It's also a booming market for online broadcasting and mobile streaming, since the Internet penetration rate is trumping traditional TV.
You visited quite a number of broadcasting industry events before, such as TV Connect London and IBC in Amsterdam. Does Broadcast Asia differ from those?
The origin of the attendees and the consumer focus is different, for sure, but organizationally it's pretty much the same, which simplified the task for me during these three days.
Broadcast Asia is one of the leading events not just for broadcasting solutions, but for big data, IoT, and hardware. And while you can encounter people from all over Asia there, India is clearly No.1 in terms of speakers, visitors, and customers present.
Based on your visit, could you point out the main broadcasting trend in Asia?
It's no news that the rapid development of the infrastructure in Asia is fueling consumption. But that's not all of it. The market for Asia-focused content goes far beyond the continent itself.
There are millions of Asian expatriates in other parts of the world, and they want to keep up with their favorite programming, which traditional TV can't deliver most of the time.
Online broadcasting, on the other hand, is accessible wherever you go.
What does Oxagile have to offer its potential customers this side of the globe?
Asian customers can benefit greatly from our expertise in adapting and customizing enterprise-grade video solutions, developing mobile and smart TV apps, tuning adtech tools, and applying powerful analytics.
After all, 12 years ago we cut our teeth on the same consumption boom on the Western market. We're familiar with the bottlenecks and we can offer time-tried solutions to serve specific needs.
Would you visit Broadcast Asia again?
Yes, absolutely. We are already making plans for the next visit and discussing the format of our participation.
Until Broadcast Asia 2018 comes along, what's next for Oxagile in Asia?
As I mentioned before, Oxagile is excited about new opportunities on the Asian market. This month we're dispatching a sizeable team of experts to work onsite in Singapore gathering requirements for a new project. So stay tuned!