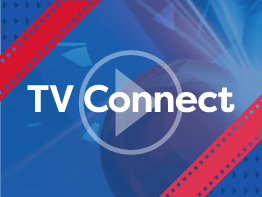 The Oxagile team is gearing up to exhibit at TV Connect 2017 that will be taking place at ExCeL Exhibition Centre in London later this month.
As the leading event in the connected entertainment industry, this year's TV Connect is set to host about 4500 attendees and over 100 exhibitors from top of the crop telecoms, broadcasters, cable operators, and OTT players.
Numerous workshops and panel discussions will focus on the disruptive trends in big data, content distribution, social media integration, cloud, VR, and 360 video.
We are excited about this opportunity to showcase multi-year experience in video-related domains gained with clients such as Vodafone, Telecom Argentina, and Discovery. Our representatives will be meeting up with the industry's decision makers and influencers to share valuable insights and find touchpoints for future cooperation in the digital TV space.
Looking for a reliable development partner to implement next-gen video services and future-proof your business? Need help with your digital innovation roadmap?
Come find us in the Innovation Zone at ExCeL London or drop an email at tvconnect2017@oxagile.com to book a meeting!