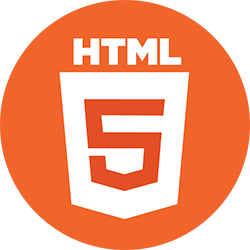 Oxagile is pleased to announce that its staff has become even more professional and qualified with 8 experts of Oxagile development team having passed a Microsoft exam, becoming Microsoft Certified Professionals.
The exam taken is called Programming in HTML5 with JavaScript and CSS3 and is meant to prove developers' skills and abilities in delivering applications in HTML5 with JavaScript and CSS3.
The exam provides a splendid opportunity to update and validate the latest web skills necessary to build a successful web application.
The certification implies that applicants not only possess substantial theoretical knowledge on a range of issues connected with HTML, CSS and JavaScript, but do have profound hands-on experience with such projects and are able to show definite mastery in programming, using these technologies and standards.
Receiving the Microsoft Certification makes applicants more capable in tasks related to Microsoft Visual 2012 technologies and covers client-side open standards web development, accounting for more interactive application front-ends and efficient UIs.
HTML5 is gradually becoming the latest web standard, providing an array of possibilities for cross-platform development, elaborated libraries and tools available. More and more enterprises stick to the emerging standard appreciating the delivered benefits and advantages while saving on development costs.
Having Microsoft Certified Professionals on board Oxagile ensures its customers that they receive solutions, services and applications developed in line with the procedures approved of and standards set by one of the leaders of the software market.
There is an array of certifications available for IT specialists, but Microsoft ones are the most sought-after due to the reputation the company's technologies enjoy. Earning Microsoft Certifications, however challenging and stressful it can be, is the best way to demonstrate knowledge and skills necessary for delivering ultimate quality and flawless performance to developed web applications.
Oxagile, which already is a Microsoft Gold Certified Partner, is deeply interested in enhancing skills of its developers, expanding their abilities and providing new opportunities for further professional growth. The company ensures that they are motivated to achieve new goals in their professional path. As the result of that policy, Oxagile development team already counts a number of professionals, who enjoy either Microsoft Certified Professional Developer or Microsoft Certified Technology Specialist status. And new achievers are more than welcomed on board.
Contact us to build a compelling responsive front-end for your app!