Main Takeaways From CSTB.Telecom & Media 2018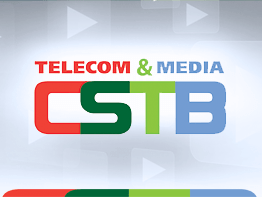 From January 30 to February 1, our team attended the 20th international CSTB.Telecom & Media event in Moscow. The forum welcomed over 300 exhibitors, namely cable and satellite TV companies, OTT platform vendors, global content providers, and telecom equipment manufacturers.
Dozens of panel discussions brought together top industry experts and trailblazers in order to uncover biggest technology trends and propose the most effective marketing strategies. The hottest topics included collaboration between OTT platforms and traditional TV, the advent of 4K and UHD broadcasting, 360° and VR content, device-specific digital advertising, and anti-piracy policies.
Says Sergey Marchuk, Oxagile's co-founder and CTO: "If I had to pinpoint the main takeaways, first off, it's the rise of SVOD in comparison to AVOD. Users increasingly prefer subscription-based services that allow them to choose their own viewing adventure, and unbundling is the direct consequence of that selectiveness."
"Second, the global eSports audience is booming, and so does the demand for robust live streaming solutions that can handle the pressure. This is the kind of challenge we'd love to tackle."
Pavel Sivayeu, Oxagile's Presales R&D Manager, shares his own perspective: "Here's another interesting spotlight from the forum: Social networks are trying to grab a slice of the OVP pie. Case in point: Facebook Watch, which was launched in August 2017."
"Services like Watch give content distributors additional leverage in negotiations with content owners. This should push more companies to build their own video platforms, which is good news for OVP-focused product development companies like Oxagile."
As Sergey puts it, events like this are an important part of Oxagile's R&D strategy. "We come to share our experience, to learn from the best, and to confirm our own conceptions about the future of the industry. It's a reality check that helps us understand what makes consumers tick and keep improving our service."