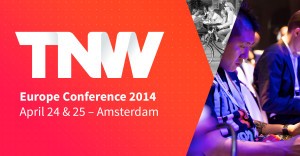 On April 24-25 Amsterdam hosts The Next Web Conference (TNW) Europe and brings together the world's leading thinkers, promising global startups and most inspiring brands to do tech business and share their ideas with the world.
Oxagile, being a passionate web application developer, couldn't leave this event unnoticed.
We are scouting Twitter to bring you the whole, but simplified story of what was happening today.
Follow this link to continue reading tweets of the first day. Here we are gathering what we've found interesting on the second event day.
Follow this link to read the official wrap of the best of the TNW Europe conference 2014.