July 24, 2013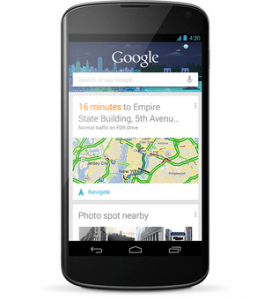 Mobile users have a vast majority of things to choose from. Apple is still at the top and Android is blooming. Just several years were enough to move from first deeply flawed iterations to the most popular mobile platform. Every new app which Android professionals deliver to the market tries to use as many features and advantages of the latest release as possible.
However, even the fact that Android gets better with every new iteration doesn't mean that owners of mobile phones get the latest updates as soon as they hit the market. The root of the problem is buried in the early days of the platform's life.
First versions of Android were meant for everybody who needed a free OS. Hardware manufacturers were completely satisfied with the system however troublesome it was provided that it was free of charge. Neither HTC nor Samsung nor some other less famous gadget manufacturer had enough strength and resources to launch a product from scratch and try to provide both a fabulous gadget and efficient OS to manage it.
To smooth the things, they decided to launch special skins which firstly added flair of individuality that Android phones by different makers did lack. Secondly, skins were indispensable to add some idea of coherence to the OS.
However, as now Android platform is blooming and finding a rather solid position it tries to unify the way Android phones look and feel. That would serve a number of reasons. First of all, phone holders will get updates to their phones as soon as another Android iteration is released. According to recent surveys most phones are a year or two behind the latest Android release as phone makers are not that eager to provide updates to the already sold gadgets.
Moreover, it would strengthen the search giant position at the market even more. Nowadays total sales of Nexus – positioned as a true Google phone — are quite modest in comparison with those of HTC, Samsung and some other popular device manufacturers. Google is promoting Nexus Experience pursuing far reaching objectives — namely mobile market leadership.
At the same time phone manufacturers seem to be really afraid to lose the only thing they have to differentiate Android phones from one another — a skin that does not require much effort, resources or spending, but is a good brand to market and promote. In fact, we may be living through another swing of smartphone wars.
Now it is not between a giant Apple deer and the crowd of iPhone app makers (learn more about iPhone development services here) bayed by a pack of agitated Android hounds, but among the leader of the pack, which turned to be a wolf and the rest of the pack. We just wonder whether the deer will get away.