February 11, 2014
Every day millions of people use Twitter to create, discover and share ideas with others. Nowadays, business are turning to Twitter as to an effective way to reach out to people too. From local stores to big brands, and from brick and mortar to internet-based or service sector, people are finding great value in the connections they make with business on Twitter.
Belarus software development companies are no exception in using new ways to promote, connect and brand their businesses. In this post we have gathered and looked through Twitter practices of ten software development companies with development facilities in Minsk (Belarus). What we were most interested in was the successful cases of user engagement rather than the number of tweets or F/F ratio.
The list includes outsourcing and product companies, foreign representatives and local companies. With development facilities based here in Belarus these companies are in severe competition for qualified developers and engineers as much as for brand loyality and marketing.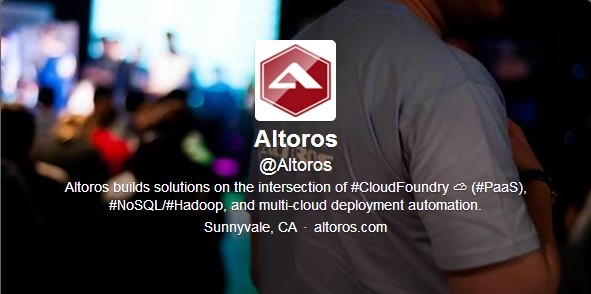 They do not tweet much. But when they do, it is all about business. Properly filled out "bio" is supported by no less capturing tweets. All the tweets contain hashtags and similar style shortlinks.
However, proportion of the number of followers and followings raises a question whether Altoros used to practice #followmeback. Visually capturing cover looks great on a strict background. Unfortunately, few followers will appreciate that having in mind the "mobile" nature of the service.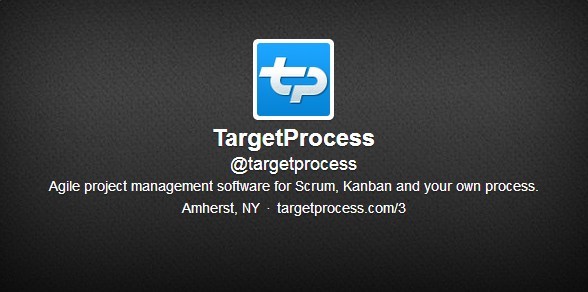 Target Process is a project management software developed by Taucraft Limited. Being a product company on the list, they do act in a "product", or startup, if you like, style respectively.
Meaning, the sufficient number of tweets for a 8 year old Twitter is composed of social interaction with the followers, links with zero hashtags, images from the conferences and RTs. They follow a few and are being followed by many. And what makes their F/F ratio even stronger is a number of "real people" followers.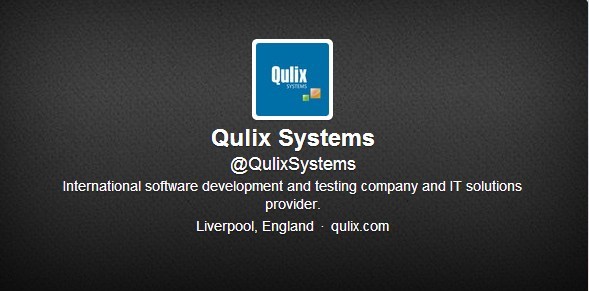 Qulix is naturally engaging with the growing number of followers by tweeting about popular tech news. With little interaction to the followers, they tend to use hashtags, always leave sources and enjoy entertaining tweets. They do favorite tweets, but don't use any Lists.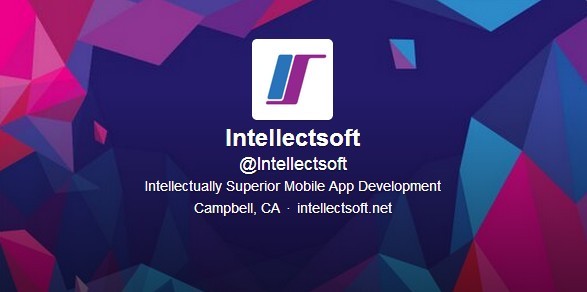 IntellectSoft is a mobile development company tweeting mainly about mobile and application development news, statistics and analytics. With the total number of tweets below one thousand and zero interactions with followers, they did manage to grow a significant followers base.
Most of the posts contain hashtags and news sources. They never RT or favorite tweets, but attempted to create a couple of lists.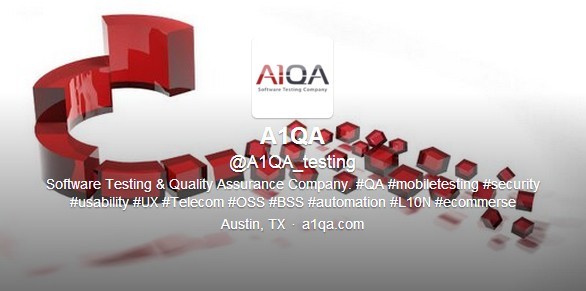 Software testing and quality assurance company A1QA is a prominent twitter user in Belarus. Their Twitter statistics is growing in pace, but the way they nurture their followers base differs from the other local IT players.
They specialize on QA and testing topics, RT posts, use quotes and images in tweets. A1QA is the only company using #ff tag on Friday night!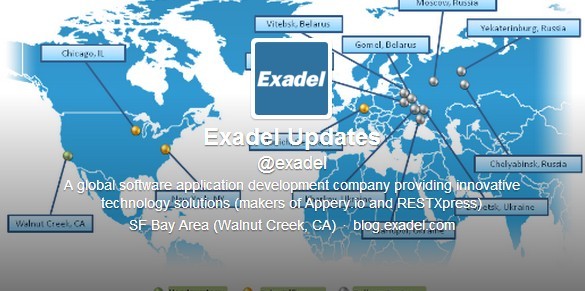 Exadel is another prominent IT player with all but natural Twitter statistics, professional approach and serious tweets.
Belarus software development companies rarely get involved into interaction with other twitter users and Exadel is not an exception. However, they do use Hootsuite to manage Twitter account and publish new tweets.
Without much tweet favorings, Exadel often re-tweets and is subscribed to a couple of professional lists.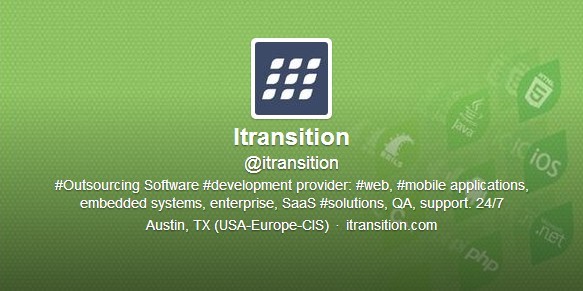 Itransition is one of the largest outsourcing software providers in Minsk. Nevertheless, their international all-English profile has the minimum Twitter statistics and Klout score respectively.
Probably, that is due to existence of another, all in Russian language profile Itransition People.
Otherwise, the feed is mainly composed of professional, visually appealing tweets about the company, its achievements and tech news. With the only hashtag used #itransition, many tweets contain video links, company infographics and company news. They do tend to favor tweets and created two preferred list subscriptions.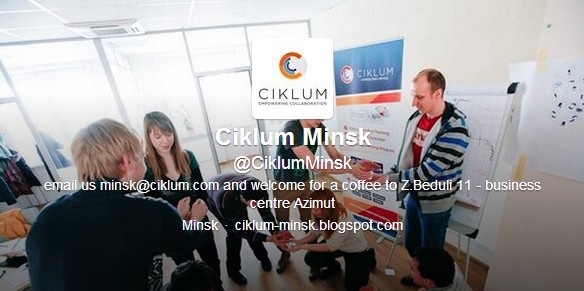 Ciklum Minsk office is a part of Danish IT outsourcing services provider in Belarus. Despite the fact, that we were not yet considering local or Russian profiles, Ciklum Minsk is worth listing, because their profile is a great sample of user engaging twitter profile on the Belarusian IT market.
It also serves as a suitable platform for event updates, live-feed and job posting. With little hashtaging and favoring Ciklum Minsk simply couldn't go unnoticed by us.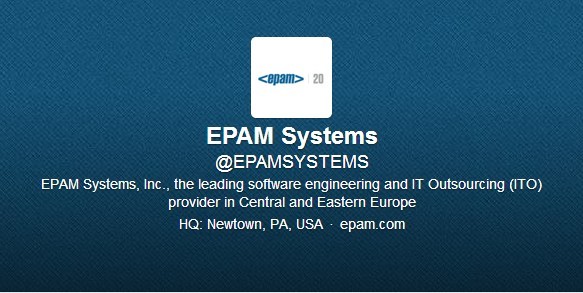 Epam Systems is the leading software engineeting and IT Outsourcer in Central and Eastern Europe. Whether we look at the international profile or the local "younger brother" (@epam_minsk ) with written in Russian language tweets, their statistics is a classical depiction of a large company.
No RTs, no favorings, no lists. They are the only company to have profile in English (@job_epam) all for HR purposes. Their tweets are mainly about the company achievements, publications and corporate news.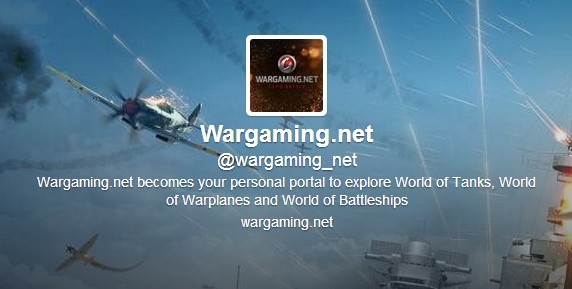 There are many software development companies with local development facilities in Minsk with questions to following/followers ration. You can browse some of them visiting our list of IT companies in Minsk here.
No matter the quality, the Wargaming.net has the largest followers base for a good reason . They don't follow and tweet much either. However, they have a dozen of local representatives across Europe that do this job just fine compared to a little, creative and user engaging company.