January 27, 2014
We continue the "software development team roles" series of posts with a new interview.
So far we have talked to Mobile developers, Project managers, Marketing managers, but it's our software developers who do most of the hard, scrupulous and high-quality job. Today we talk to:
Anton Chaika, .NET developer at Oxagile
Blitz questions:
Languages: Russian, Belarusian, English;
Dream: create something useful for society;
Favorite meal: made with my own hands;
Place to go: Svisloch river rafting;
Hobby: photography, video and cycling;
Jokes about me: My last name in Russian means a seagull. Therefore, the jokes mainly are related to this bird 🙂
iOS or Android: Windows Phone. 🙂 Otherwise I would prefer Android because of its independence and openness.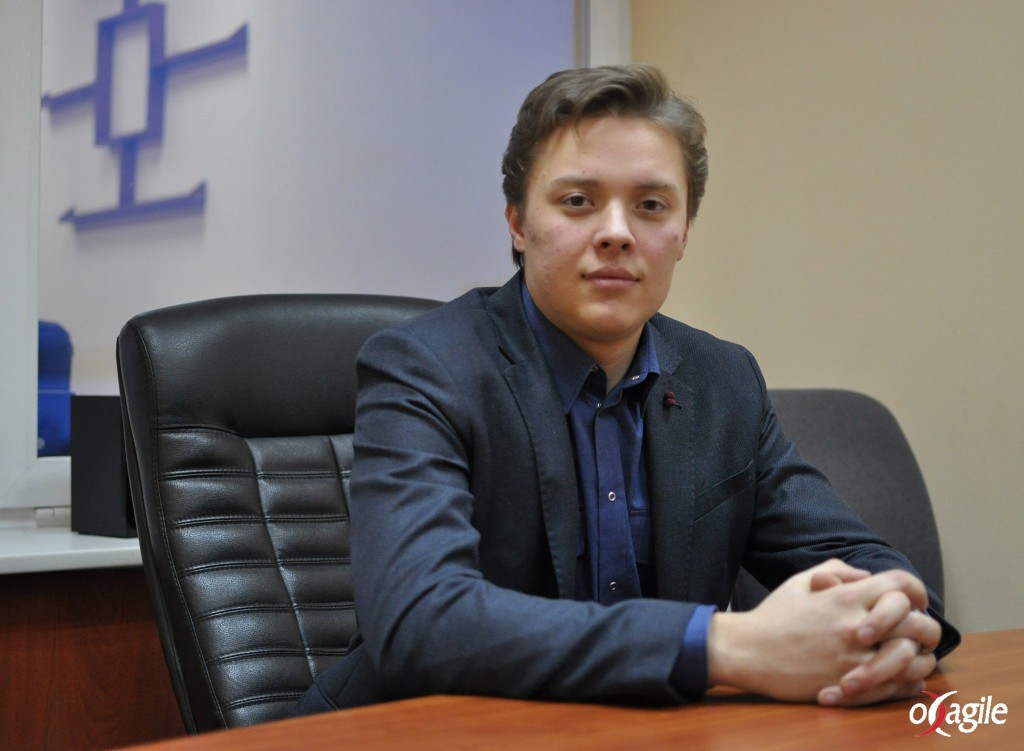 I can't remember if I had a dream-job when I was a kid, however I had some thoughts about becoming a taxi driver, doctor and even an astronaut. Similar to other children, my future occupation used to change every week. One day I wanted to become famous, another day I can't live without helping other people.
Oxagile is a place where I can achieve my goals, build up on my professional skills. It's a place where I grow up and gain real experience in software development. It's like-minded people I can easily talk to on any subjects.
Years earlier software development was more complicated, I think, whereas nowadays it's an opportunity to prove something to yourself with all of your passion and creative process. To my mind the future of software development will be largely related to process automation.
I love photography and it plays an essential role in my life. I love nature and I learn to imprint events all the time. I'm proud of having a sense of beauty. As for professional qualities I will never stop at what has been accomplished.
I believe, everyone has something he/she cannot imagine his/her life without. As for me, it's my camera, dearest people and nature… Camera is for the memories, people – to spend time together and nature is for the awesome sights and relaxation.
My objective is to become a skilled expert in software development and IT in general. I also work on implementing a great idea and turning it into a startup that eventually will help ordinary people. Thus, I have plenty of work to do in order to improve my non-professional skills.